Video - FreeFall 1
About
The PaRama Life Sciences; BreakThrough, FreeFall and Mindscape, Supports individuals' pursuit of their human potential development. FreeFall theory has evolved from the rich traditions and developments of psychotherapy, bioenergetics, and eastern tradition. Dr. John Veltheim expanded the principles to create an empowering and transformative workshop where the participant can experience, recognize and resolve body centered issues.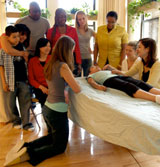 The BodyTalk System is safe, has a scientific basis, develops creative and intuitive skills, and is fun for the whole family.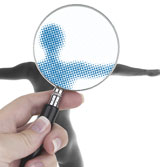 BodyTalk is a revolutionary healthcare system that utilizes state-of-the-art energy medicine to optimize the body's internal communications. This helps the body to operate more efficiently and effectively respond to injury and illness.