Video - (Mod 6) BodyTalk: Macrocosmic BodyMind
About
This course has a wide subject matter but is primarilyconcerned with the macrocosmic view of the function of the bodymind complex. Earlier modules have focused on the internal synchronization of the bodymind. We must be aware that the bodymind is also a integral player in the macrocosm and must be in synchronicity with all those factors if harmony is to occur.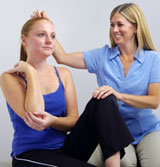 The BodyTalk System can be learned easily and will produce professional results while broadening your scope of professional practice.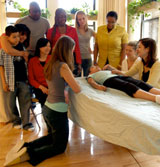 The BodyTalk System is safe, has a scientific basis, develops creative and intuitive skills, and is fun for the whole family.