Video - (Mod 3) BodyTalk: Principles of Consciousness
About
This course is the most essential of the advanced courses on BodyTalk. The consciousness work in Principles of Consciousness underlies the foundation of the philosophy behind the BodyTalk System and explains how to apply it in a practical way.
Spotlight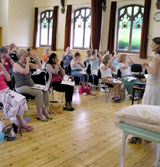 An Access class in the UK. One six-hour class is all that's needed to learn a basic health maintenance routine that can be used for a lifetime!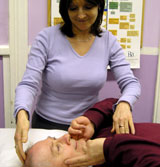 BodyTalk is simple, safe and non-invasive.