Video - Environmental Influence on Disease
About
In order to have a lasting effect on disease we must learn to take into account all causative factors to disease. The fact is that the environment in which people live has a profound effect on the body/mind and needs to be a part of the healing process.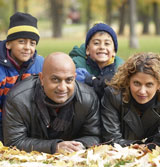 For the layperson interested in using the BodyTalk techniques, the BodyTalk Access training is easy to understand and learn and will help you assist your family and friends with healthcare in a simple and safe way.
Spotlight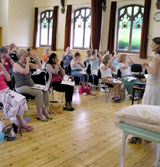 An Access class in the UK. One six-hour class is all that's needed to learn a basic health maintenance routine that can be used for a lifetime!