Video - BodyTalk and Sports
About
Maximizing sports performance involves many complex factors and if any one of these factors is off, it can influence the ability of the athlete to succeed. One of these key factors includes the ability to coordinate complex movements. Learn how BodyTalk can help fine tune the coordination patterns involved in all sports performance.
Spotlight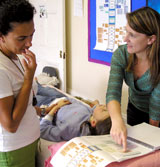 The IBA's Instructors are passionate about their work and dedicated to teaching this simple, but comprehensive system.
Spotlight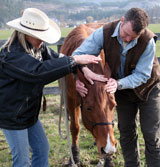 The BodyTalk System techniques work amazingly well for animals as well as humans. Specific BodyTalk for Animals courses are available for balancing your pets and other animals.