Video - BodyTalk and Sports
About
Maximizing sports performance involves many complex factors and if any one of these factors is off, it can influence the ability of the athlete to succeed. One of these key factors includes the ability to coordinate complex movements. Learn how BodyTalk can help fine tune the coordination patterns involved in all sports performance.
Spotlight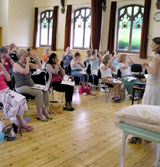 An Access class in the UK. One six-hour class is all that's needed to learn a basic health maintenance routine that can be used for a lifetime!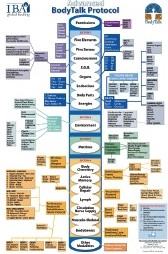 The BodyTalk Protocol defines the different "places" in the Body-Mind that may be addressed in a BodyTalk session.