Video - BodyTalk and Sports
About
Maximizing sports performance involves many complex factors and if any one of these factors is off, it can influence the ability of the athlete to succeed. One of these key factors includes the ability to coordinate complex movements. Learn how BodyTalk can help fine tune the coordination patterns involved in all sports performance.
Spotlight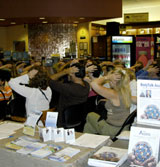 BodyTalk Access was developed for the lay person or as a one-day introduction to the larger BodyTalk System. BodyTalk Access is ideal for first-responders in emergencies.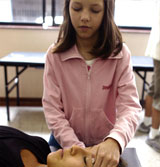 The BodyTalk System stimulates your body's innate ability to heal itself at all levels and anyone can learn the basic techniques taught in the Access Class.