Video - BodyTalk Fundamentals for Animals
About
This course provides a comprehensive introduction to Basic BodyTalk for animals, using the techniques learned in BodyTalk Fundamentals and Principles of Consciousness of the BodyTalk System. The course consists of theoretical aspects as well as hands on practical application of the BodyTalk Fundamentals techniques and Consciousness work with dogs and cats.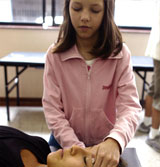 The BodyTalk System stimulates your body's innate ability to heal itself at all levels and anyone can learn the basic techniques taught in the Access Class.
Spotlight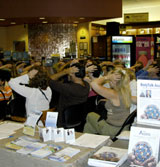 BodyTalk Access was developed for the lay person or as a one-day introduction to the larger BodyTalk System. BodyTalk Access is ideal for first-responders in emergencies.