Video - BodyTalk Fundamentals for Animals
About
This course provides a comprehensive introduction to Basic BodyTalk for animals, using the techniques learned in BodyTalk Fundamentals and Principles of Consciousness of the BodyTalk System. The course consists of theoretical aspects as well as hands on practical application of the BodyTalk Fundamentals techniques and Consciousness work with dogs and cats.
Spotlight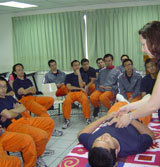 BodyTalk bridges the gap between Western medicine and alternative modalities. These Taiwanese firefighters can use Access Fast Aid in emergency situations.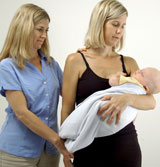 You're never too young to receive the benefits of a BodyTalk session.