Melanie Halpert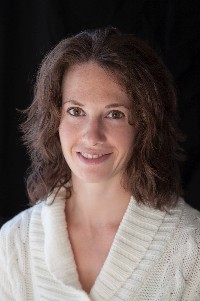 Biography
Melanie Halpert, CBP
From early adolescence into her mid-twenties, Melanie often turned to fantasy and substance abuse in order to cope with chronic health issues and underlying anxieties. A mix of despair and curiosity eventually led her to discover alternative methods of healing and in 2001 she embarked on her path to wellness with Reiki and a new job in the field of natural health. A couple of years later, Melanie began to receive regular BodyTalk treatments and experienced such dramatic shifts that in 2006 she enrolled in her first course with the International BodyTalk Association and has never looked back. Since completing her professional certification in 2008, Melanie offers private consultation in Montreal and via distance while furthering her education towards advanced certification in BodyTalk and expanding her horizons in the realms of epigenetics, consciousness, nutrition & fitness. In 2011, Melanie completed her core BodyTalk modules and was certified as a CrossFit Level 1 Trainer.

Melanie is an official member of both the International BodyTalk Association (IBA) and the Alliance Professional of Naturopaths and Naturotherapists (APNN) and is able to provide insurance receipts.

In her spare time, Melanie enjoys delicious Paleo meals, fun with family and friends, CrossFit, yoga, crosswords, jigsaw puzzles, and traveling.