Ellen Hall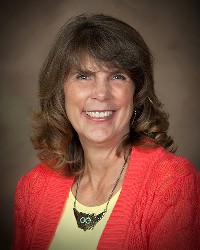 Biography
Florence Nightingale states "health care should focus on unity, wellness and the inter-relationship between humans and their environment!" Discovering BodyTalk unexpectedly in a personal healing crisis, I was amazed as healing and growth ensued rapidly, painlessly and in a prioritized sequence. BodyTalk empowers the body to synchronize itself and optimize healing. I knew I needed to learn as much as I could as it did so much for me and my family. I became a Certified BodyTalk Practitioner in 2008 and am still learning! As a holistic nurse, I researched many complementary modalities - BodyTalk came out on top as the most comprehensive system of integrative healthcare - enhancing clinical outcomes in my holistic nursing practice and on its own!

However, despite individual clinical results, it is the healing with the family and personal level that continues to astonish me daily and drives my passion to serve you and YOUR family!

Professional:
Registered Nurse, Bachelors Science - Nursing
Advanced Certified Animal/BodyTalk/Parama Practitioner
Education:
Associates Arts in Science, Associates/Bachelors Degree - Nursing
Access, BodyTalk Fundamentals (Mod 1/2), Principles of Consciousness (Mod 3), BioDynamics (Mod 4/7), Lymphatic Drainage and Applied Anatomy/Physiology (Mod 5), Macrocosmic BodyMind (Mod 6), BodyTalk for Animals (Mod 8A), Matrix Dynamics (Mod 9), Advanced Integration, Mindscape, Advanced Mindscape, Aspiring Brain Academy, Mindscape Study Group, Traditional Chinese Medicine, PlantTalk, Fundamentals Integration, Structural Integration, Family Systems Healing, BodyTalk Interactive, Animal Talk Access, Linking Awareness, PaRama, Parama Unit 1 Practical

I have enjoyed nursing in medical/surgical, oncology, hospice, newborn ICU, psychiatric and community health opportunities, but now own and operate a wellness center to serve individuals, couples, children, families, animals, and enhance sports/business performance with BodyTalk. Physical, emotional, spiritual and mental client complaints are addressed with powerful results to restore vibrant living and enhance family relationships. Improvements in energy, reduction in physical and emotional pain, peace in family and other relationships, improvement in business outcomes, enhanced physical/mental performance are experienced and enjoyed in my clinic. I travel to outlying areas to enhance serving with BodyTalk.

My passion for empowering personal health include teaching organic gardening, self-sustainable living, wheatgrass and juicing, and aromatherapy. My clinic enhances healing with recovery groups, classes, trainings and personal BodyTalk Sessions! As a Parama practitioner, I am humbled to serve you. Please visit www.VibrantLifeWellnessCentre.com. You can contact me at 801-491-8942 or e-mail me at VibrantLifeWC@live.com.