Heidi Reid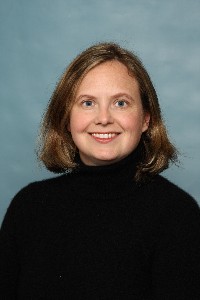 Heidi Reid
B. Ed., BAT, CBP, Parama BP, AdvCBP
Clinic
3410 B 31st Avenue

Vernon , BC
Canada
Phone: 778 212 1777
heidiheather@shaw.ca

Biography
ADVANCED CERTIFIED BODYTALK PRACTITIONER
PARAMA BODYTALK PRACTITIONER
BODYTALK ACCESS TRAINER
BodyTalk is based on a simple concept and truth; your body has the innate ability to heal itself, requiring only the right conditions to do so. The BodyTalk process involves a very effective set of tools and procedures that tap, in a strictly non-invasive manner, into the pre-existing healing knowledge, empowering your greater Body and Mind to work at optimum levels.
Heidi Reid has extensive experience practising BodyTalk on people of all ages and with a wide range of health challenges. She is compassionate and dedicated to further own growth and wellbeing through continuing to take courses in BodyTalk.
She uses MindScape every day in her BodyTalk practice as well as for herself to enhance her own health and wellbeing.
As an educated individual holding a B. Ed with fifteen years of teaching experience, Heidi regularly works with many children and families in the Okanagan. She loves to work with clients of all ages who want to want to reach their full potential, whether in health, family, or in their business. Heidi also works with business professionals and business owners of all backgrounds to create successful and growing businesses.


Heidi has been a BodyTalk Access trainer for two years and welcomes people to contact her if they would like to take the one day BodyTalk Access class.
Heidi Reid's BodyTalk Clinic is located at 10900 Coldstream Creek Road in Coldstream BC and Alba Healing Arts in Vernon
By appointment.
She also provides distance sessions using Advanced MindScape techniques for clients who are unable to travel to her clinic.
Please call 778 212 1777 to book your appointment today!
Modules completed:
PaRama BodyTalk 1 and 2

BodyTalk Fundamentals (Mod 1&2)

Principles of Consciousness (Mod 3)

BodyTalk Bio-Dynamics (Mod 4/7)

BodyTalk Lymphatic Drainage and Applied Anatomy and Physiology (Mod 5)

BodyTalk Macrocosmic BodyMind (Mod 6)

BodyTalk Matrix Dynamics (Mod 9)

BodyTalk for Animals

Anatomy & Physiology for BodyTalkers Modules 1,2,3

Traditional Chinese Medicine for BodyTalkers

Structural Integration

BreakThrough

MindScape and Advanced MindScape

FreeFall

BodyTalk Access

John Veltheim : Finding Health: Mapping the Healing Process

John Veltheim : Finding Health 2: Applied Consciousness

John Veltheim Treatment Intensive

BodyChemistry Specifics

Pediatrics for BodyTalkers

BodyTalk Orthopedic Evaluation
· She has also had training and uses Brain Gym techniques as well as philosophies from Heart Math.