Speakers at the 2013 Members Conference
Keynote Speakers

Dr Manjir Samanta-Laughton
International Speaker/ Bestselling author/ Filmmaker/ Radical Thinker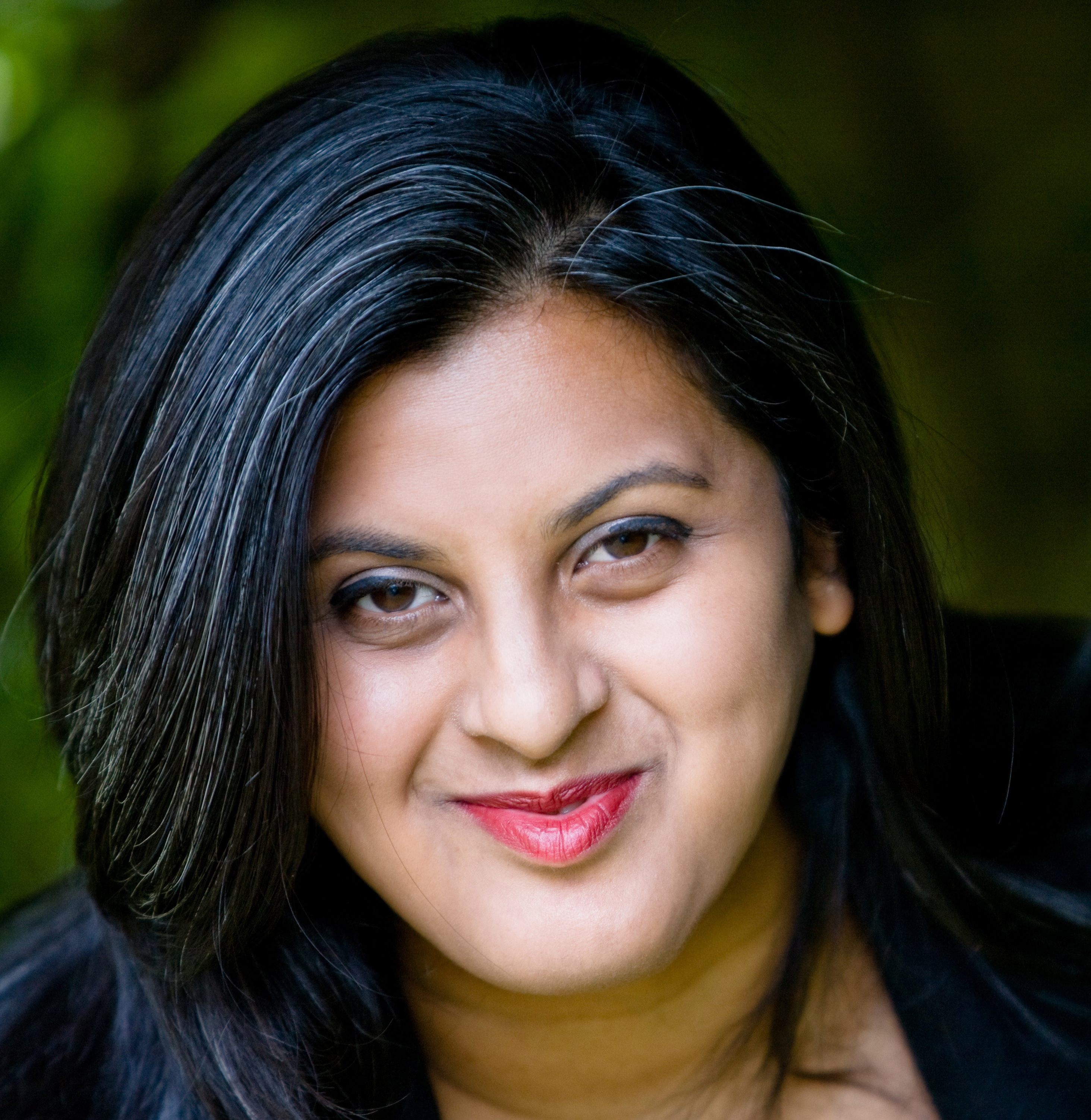 Dr Manjir Samanta-Laughton MBBS Dip Bio-energy (MD in USA) is an international speaker and author of several books.

She trained as a medical doctor and GP in London. Whilst at medical school she turned from skeptic into mystic when she had an unexpected spiritual awakening - a kundalini experience aged 18 years. Since then she has been on a quest to link ideas in the cutting edge of science with spirituality. She trained as a bio-energy healer with the Plexus Bio-energy institute, now famous for having assisted Michael Flatley with his recent recovery. She also worked as a holistic doctor for the world renowned Bristol Cancer Help Centre.

In 2002 a series of extraordinary events unfolded which led to Manjir leaving the medical profession and entering onto her true path. In 2006 her first book, Punk Science was published by O-books and it has received worldwide acclaim ever since. In it, she described her new cutting-edge theories of cosmology which place black holes at the centre of a conscious creative universe.

In 2008 she joined the prestigious Hokkaido Science Symposium in Japan with just seven other scientists and philosophers from around the world.

2009 saw the publication of her second book, The Genius Groove which further describes the connections between cutting-edge ideas in science and how they can be applied to your life and help you find your true path, just as Manjir has found hers.

A forthcoming project includes a book, The Magdalene Prophecies which will bring together science and ancient philosophies a well as Manjir's series of mystical visions involving Mary Magdalene dating back to 2001, which have never before been revealed to the public.

Since 2011 to date, Manjir and her partner, James have been the co-producers of a new documentary based on her best-selling book, Punk Science - due for release in 2013.

Manjir is a popular speaker and frequently appears in the UK and abroad including at various universities. She has also been interviewed by many radio and TV stations including the BBC and C4 as well as being a regular guest on Edge Media TV.

She lives with her partner, James in the United Kingdom.

Find out more about Manjir and her work at: www.paradigmrevolution.com


Dr Michael Zammit


Dr. Zammit is senior lecturer in the Philosophy Department of the Faculty of Arts at the University of Malta, where he defended his Ph.D Thesis on Shankara's Advaita Vedanta Philosophy and its relevance to the contemporary Western philosophical impasse (2002).
A pioneer in introducing the study of Sanskrit (the language and its philosophical underpinnings) and the Advaita Vedanta Philosophy at the University of Malta, he also gives courses in General philosophy, Greek and Renaissance philosophies, besides the Indian and Far-Eastern thought to the Faculties of Art and Theology students. His interests vary from the use of Poetic expression in the exploration of philosophical themes to the grammatological analysis of the Paninean Classical Sanskrit notions in the light of contemporary continental philosophical concerns.
Working with the University radio station he has designed and presented various cycles of radio programs including read and commented sessions of the Bhagavad Gita that he translated from the Sanskrit into Maltese published with Pubblikazzjoni Indipendenza, Malta (2008).
Author of among other publications, Mireddien, a philosophical poem in Maltese, in 56 mantras (also translated into Italian and published in Rome as Ombreggiature Silenziose, Editoria & Spettacolo, 2007), and translator of Plato's Apology (1997) and Vyasa's Sanskrit Bhagavad Gita (2008). Curved Silence his most recent publication (2011) is a monograph for the ossified violin-sculpture of Mr JP Azzopardi exhibited at the Fine Arts Museum in Valletta.
Michael lives in Lija together with spouse (Maria, a classicist) and sons Gabriel and Benjamin.
Matthew Newell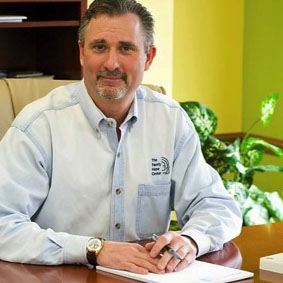 Matthew has traveled and lectured internationally on all the phases of brain growth and development. He is certified in Child Brain Development and as a BodyTalk Practitioner. He is also certified in cranial sacral therapy and myofascial release. Matthew has helped and taught more than 15,000 parents in his 25 years of experience. He has personally designed mobility programs for thousands of children, teaching parents how to take a child from paralysis to crawling, creeping, walking, running and physical excellence.
Claudia Schembri-Heitmann


Claudia Schembri-Heitmann, Heilpraktikerin (German Naturopath), Advanced Senior Certified BodyTalk Instructor (AdvSrCBI) and Certified BodyTalk Practitioner (AdvCBP), was one of the first instructors who were graduated by Dr. John Veltheim to teach The BodyTalk System, MindScape and FreeFall.
In 1989, she graduated as a Sports Specialist (Consultant/Teacher/Therapist/Health) after studying the Science of Sports for four years at the German University of Sports Sciences in Cologne / Germany. During her studies, her main subjects concentrated on Sports Medicine, Theories of Training, Health, Miscellaneous Types of Sports, Sports Psychology, Pedagogic and more. As an additional subject she chose Medicine. Later on she qualified as a Naturopath in Germany in 2001. Claudia extended her post-graduation studies by taking additional courses for further specialisation in the rehabilitation and treatment of orthopedic injuries, spine / back therapy and heart conditions, apart from the regular health and sports training. Since graduating, Claudia has worked in several positions as Head of Sports & Movement / Therapy within her specific line of work in Germany and Malta. Claudia came to in early 1993 and has since then specialised in Complementary and Integrative Therapies and Energy Medicine, Consciousness-based HealthCare and Quantum Medicine.
In May 2012 she was appointed as IBA President, after serving as IBA President for Europe since 2003. Her title as IBA President is not an executive role with day to day administrative responsibilities. In this role she will be leading, assisting and spreading the IBA philosophies as an expression of her consciousness around BodyTalk and the Life Sciences. For Claudia, BodyTalk is integrated completely as part of her life, although she obviously has her professional life as an instructor and practitioner and her personal life. In fact, she tries to live one same philosophy and she operates at all levels from the same platform of consciousness.
Although the title of IBA President seems to be the most prominent, she feels very strong about the role of being the feminine matrix holder of the IBA. She envisages this role as an expression of nourishing, supporting, healing and synchronizing of the broader vision of the future and development of the IBA and linking into the Divine Feminine aspects and qualities of the IBA's matrix. This includes also energetically supporting the different representatives and parts of the IBA (instructors, practitioners, members, office staff, people involved in the academic development, translators etc.). Claudia now simultaneously holds the title of Feminine Matrix Holder together with John Veltheim as Masculine Matrix Holder of the IBA.
Melanie Buzek
P.T., Adv. CBP, SrCBI

Melanie became interested in health and the healing arts in her early twenties in an effort to overcome her own physical challenges. She graduated from University of Texas Medical Branch in Galveston as a Physical Therapist in 1990 and followed her passion to continue learning about the body and all of its systems. She has an extensive background in manual and complimentary therapies including all of the BodyTalk modules, MindScape and FreeFall. She is a Senior IBA instructor and acts as a consultant for the IBA.
Her teaching and lecturing history includes teaching anatomy and physiology labs, weight training and safety, a variety of physical fitness courses, body mechanics and spinal care classes, and fitness lectures for various corporations and organizations.
"I understood early on if the body is to be addressed for healing, it is necessary to learn as much about the many systems of the bodymind as possible. When I found BodyTalk, it gave me a way to address the body, mind and spirit in the most comprehensive and gentle way I had ever experienced. It acts as a wonderful tool to facilitate optimizing another's health, but also the health and well being of the practitioner. I have noticed more profound changes in myself with this work than with any other modality."
Chris Veltheim


Chris Veltheim is the Chief Executive Officer of the IBA and has been working with the company since 2001. Before being named CEO, Chris progressed through a diversity of roles including Chief Marketing Officer, Chief Operations Officer and Vice President of the IBA.
"BodyTalk has been a key part of my life since it was developed in the mid 1990s. I have a strong vision for the future of the IBA and the opportunities technology presents us for members and students alike. My understanding of the BodyTalk System will benefit me while I seek to enhance programs that serve the practitioner and their clients, students, Instructors, and IBA global outreach programs. A solid grounding in BodyTalk principles is a vital tool in my work application and leadership style. I trust that, as a member or student of the IBA, you will reap the benefits."
Chris is based in Australia. He is a proud father of two and husband to Cass Veltheim, our Australasia General Manager. Chris has a Bachelor of Business, majoring in Marketing and Management.
Wilma Grobbelaar
AdvCBP,PaBP,AdvCBI,Hon's BCur,RN, RM, NED, NCH, NUA, Onc,OTN, Child Kinetics.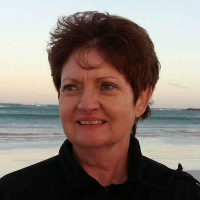 Wilma Grobbelaar practices as an Advanced BodyTalk Practitioner (AdvCBP), PaRama BodyTalk Practitioner (PaBP) and Advanced BodyTalk Instructor (AdvCBI). Wilma started her newly found fulltime career in the Natural Health field by registering for her first BodyTalk course in March 2003. Since then she has done all the courses and continues to study to enable her to offer the public an opportunity to take responsibility for their health and to become part of the healing process.
Wilma's personal experiences and those of her clients convinced her that the BodyTalk System is the ultimate natural modality within the ambit of the healing arts for practitioner and client. She has observed within herself and many of her clients,different stages of the transformation process due to subtle yet comprehensive shifts that are experienced.
Wilma's comphrehensive 30 year Nursing career in the field of general, midwifery,operating theatre, cancer,community health, administration and education adds to her wealth of knowlege and skills that complements her approach to her clients and her sessions.
Wilma's special interest in the health and education needs of children has led her in the persual of BodyTalk as a career. wilma has a large child client base.
Growing up on a farm instilled the love of animals. Needless to say she also has a large animal clientiele.
Teaching various BodyTalk courses allows for the fullfillment of Wilma's passion to teach and develop people to practice this system in South Africa and abroad.
Wilma may be contacted for talks and the offering of courses.
Health and lifestyle coaching is one of the latest services Wilma offers to help people meet their challenges living in a modern society.
Wilma's dream to establish a practice with an integrated approach materialised in 2007 when six other practitioners joined her.
Dale Fox


Dale started her professional career in 1970 — her speciality being Cardio—Thoracic surgery. She was in charge of the theatre and assistant to Prof. Chris Barnard who performed the world's first heart transplant. The untimely death of her father led to her entering the engineering field, which resulted in many successful business ventures in the steel industry. In spite of Dale's entrepreneurship and allopathic background, she has always felt the pull of holistic and natural modalities. In addition to her business ventures she studied Adv Reflexology, Craniosacral therapy and gained Reiki Mastership. She completed her BA Psychology with Jung as her elective. Her Bodytalk journey includes Bodytalk Fundamentals, Adv Practical, Principles of Consciousness, Macrocosmic Bodymind,Matrix Dynamics, Access for Animals, Finding Health and Structral Integration Concepts. She also completed Mindscape, Advanced Mindscape, Breakthrough, Breakthrough Practical, Breakthrough 2, and Free Fall. In 2008 she qualified as a Mindscape Instructor.
In 2009, Dale left the steel industry to fulfil her dream of working full-time from a busy practice in Cape Town, teaching Mindscape and working with humans and animals alike, out in nature, or in her practice.
Dr. Laura Stuve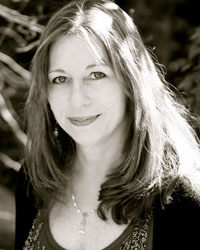 Dr. Laura Stuve is a PhD molecular biologist, Adv CBI, Adv CBP, and PaRama BP. She spent 25 years doing research in human molecular genetics in both academia and the biotechnology industry, before transitioning into BodyTalk. She received her PhD in Biochemistry from the University of California, San Francisco and went on to do a post-doctoral fellowship at Stanford, working on the Human Genome Project. She has directed numerous research projects focused on investigation of the genetic basis of human disease.
Laura's lifelong interests in alternative healing, dream interpretation and shamanism led her to discover BodyTalk in 2005. BodyTalk has helped resolve her major chronic health issues and inspired her to practice, teach and research this transformative system of mind-body medicine. Working with Dr. Janet Galipo, Adv Sr CBI, Laura has directed a pilot clinical research study for BodyTalk with very compelling results. This study has demonstrated the effectiveness of distance BodyTalk treatments in chronic pain and has been submitted for peer-reviewed publication in a leading journal for Complimentary and Alternative Medicine. Janet and Laura are now seeking funding for two follow-ups research studies that expand these initial exciting findings.
Laura teaches BodyTalk Fundamentals, Fundamentals Integration, Module 6: Macrocosmic Bodymind, and BodyTalk Access. Additionally, she is now at work on developing new coursework, in collaboration with the IBA, to bring her scientific background in genetics and epigenetics into practical BodyTalk applications for all practitioners.
John Veltheim


John Veltheim is the founder of the International BodyTalk Association. He is a chiropractor, traditional acupuncturist, philosopher, and teacher. Born in Australia, John was a martial arts instructor for 10 years and has a long history of involvement in human potential studies. He has served as a board member for the Chiropractic, Naturopathic and Acupuncture professions in Australia. John wrote the curriculum and served as the Principal of the Brisbane College of Acupuncture and Natural Therapies for five years and was Chairman of the Federation of Australian Acupuncture Colleges.
His extensive post graduate studies have included applied kinesiology, bioenergetic psychology, osteopathy, sports medicine, counseling, comparative philosophy and theology. John developed the Mindscape system as a tool to enhance the functioning of the mind. He also developed a system of lymphatic drainage and rehabilitative acupuncture. John has written nine books on Acupuncture, Reiki, and BodyTalk and has specialized in incorporating dynamical systems theory into the medical model and energy medicine.
John and co-founder Esther (who developed the Breakthrough system) have been lecturing internationally for nearly 20 years teaching Mindscape, Breakthrough, Reiki, Advaita philosophy, BodyTalk and life sciences.
James L. Oschman Ph.D

Jim Oschman is the award-winning author of
Energy Medicine: the scientific basis
, and
Energy Medicine in Therapeutics and Human Performance
. He lectures widely on the science behind a variety of emerging medical techniques. Jim has degrees in Biophysics and Biology from the University of Pittsburgh. He has worked in major research labs around the world. He has published more than 100 articles and books, and his scientific papers have been published in the world's leading journals. Jim has both taught and attended classes at various therapeutic schools around the world, and experienced a wide range of bodywork techniques. Finally, Jim has become involved in the development of cutting-edge medical devices and other applications of the emerging concepts of energy medicine. Jim is a member of the Scientific Advisory Board for the National Foundation for Alternative Medicine, and is the recipient of the Foundation's Founders Award. He has also received a Distinguished Service Award from the Rolf Institute and a Career Award from the International Fascia Research Congress. He is also a member of the editorial board of the
Journal of Alternative and Complementary Medicine
.