Miranda Jamieson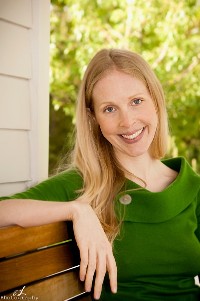 Biography
Miranda Jamieson is a Certified BodyTalk Practitioner, Licensed Esthetician and Registered Yoga Teacher serving the Reno-Tahoe area of Northern Nevada.

Miranda has her BA in English literature and linguistics and has done substantial studies and apprenticeships in Ayurvedic medicine, homeopathy, anatomy and physiology, and organic and biodynamic agriculture. Miranda's study of linguistics and how humans acquire and utilize language lead to a more in-depth study of consciousness and an impassioned interest in the mind-body connection. The courses offered by the International BodyTalk Association have deepened that study greatly.
As well as offering BodyTalk at her Reno practice, Miranda provides holistic, results-oriented skin care sessions, addressing a variety of conditions. She uses organic essential oil and plant-based products and incorporates lymph drainage and BodyTalk into her treatments. Miranda's BodyTalk training greatly influences her skin care practice, since the skin is a reflection of what's happening internally and, like the rest of the body complex, has the ability to heal itself when addressed from a gentle and holistic mind-body perspective.
Miranda loves being a professional in the health and wellness industry and is constantly rewarded by the results her clients see when they transition from a place of stress, discontent, disease and imbalance to a place of greater well-being in all aspects of life.