John Veltheim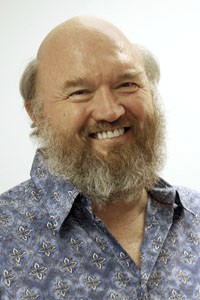 Dr. John Veltheim
D.C., B.Ac., CBI, SrCBI, CBI, ATI, BAT,
Clinic
2750 Stickney Point Road
Suite 203
Sarasota , FL 34231
USA
Phone: 941-921-7443
john-web@bodytalksystem.com

Biography
John Veltheim is a chiropractor,traditional acupuncturist, philosopher, and teacher. John ran a very successful acupuncture and chiropractic clinic in Brisbane, Australia for 15 years. He also served as the Principal of the Brisbane College of Acupuncture and Natural Therapies for five years. His extensive post graduate studies include applied kinesiology, bioenergetic psychology, osteopathy, sports medicine, counseling, comparative philosophy and theology.
John has been lecturing on the international circuit for a number of years teaching Mindscape, Breakthrough, Reiki, Advaita philosophy, BodyTalk and life sciences. John founded the BodyTalk system and co-founded the
PaRama College
with Esther Veltheim.