Marie-Jose Dolleman-Klaver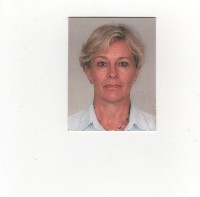 Biography
Biography:
Marie-Jose is a certified BodyTalk Practitioner, living in Nairobi. She is married with three grown children.
Originally Dutch, she has lived in East Africa for over 30 years.
She studied Child Development and Health and has a degree in Art and Expression (emotional expression in an art-form).
She taught for a few years at a secondary school in the Netherlands, before she moved to Africa. There she was involved in business and design for several years while her children grew up.
Her interests in the physical, mental and emotional aspects of health have always been a big part of her life. Over the years she has studied nutrition, Reiki I and II, Bach- therapy, Dorn therapy, Breusse massage and BodyTalk. She had been seeking an integrated system of the different forms of healthcare and found it in The BodyTalk System.
Marie-Jose is very passionate about the subject of health, not only for the individual, but also for the health of humanity and the world.

Advanced BodyTalk courses attended and completed:
Principles of Consciousness
Macrocosmic Bodymind
MindScape

Marie-Jose is a member of the International BodyTalk Association