Seminars etc.
Instructors
Course Descriptions
There are no CEUs/CNEs offered by Esther Veltheim at this time.
The BodyTalk Protocol defines the different "places" in the Body-Mind that may be addressed in a BodyTalk session.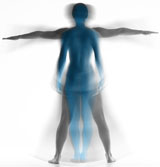 The BodyTalk System is state-of-the-art energy medicine for the future, and will enable you to be involved at the forefront of new approaches to healthcare in the 21st century.