Joyce Petersen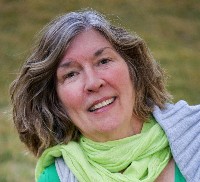 Biography
My corporate career was in the Information Technology world. Driven by dissatisfaction and boredom, even in senior management, I stepped into the world of touch, energy and holistic change.
I became a BodyTalk practitioner as a result of my quest for more "tools" to encourage the body on its path to healing. My initial training as a massage therapist included many useful tools. However, I would continue to meet clients for whom the "touch" I knew just wasn't the right tool.
BodyTalk takes me beyond tools to a whole new understanding of health. The whole body is acknowledged and encouraged on its healing journey. It's a joy and a wonder to watch as my client's body/mind moves to the next space on this journey. Unlocking old emotional patterns, healing injuries and releasing limiting belief systems are just a few places that might be passed on my client's journey. The entire gamut of what goes wrong with our bodies is addressed by BodyTalk. And that is the good news.
Modules Completed:
Fundamentals 1 & 2
Principles of Consciousness (3)
Bio–Dynamics (4/7)
Macrocosmic BodyMind (6)
Matrix Dynamics (9)
MindScape
Advanced Integration
Advanced MindScape
BreakThrough 1
Finding Health 1: Mapping the Healing Process
Finding Health 2: Applied Consciousness
FreeFall 1
Founders Intensive
Parama Unit 1 Practical
Pediatrics for BodyTalkers