Melissa Stuart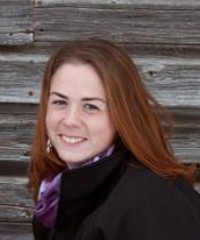 Biography
I was first introduced to BodyTalk after battling pneumonia for the first 14 weeks of pregnancy with my youngest daughter. Being told by both my doctor and my naturopath that they didn't know why I wasn't able to breath, I started looking for some answers. It wasn't until I found BodyTalk that I was able to finally find relief and insight into a new way of healing. To say I was intrigued was an understatement and shortly after starting regular BodyTalk sessions I was enrolling in classes to further my knowledge and healing.
I started my BodyTalk training initially with Breakthrough May 2010. Since then I have become a Certified BodyTalk Practitioner and have taken BodyTalk Access, (Mod 1&2) BodyTalk: Fundamentals Modules 1 and 2, (Mod 3) BodyTalk: Principles of Consciousness, (Mod 4/7) BodyTalk: Bio–Dynamics, (Mod 5) BodyTalk: Lymphatic Drainage and Applied A&P, (Mod 6) BodyTalk: Macrocosmic BodyMind, (Mod 8a) BodyTalk for Animals, Fundamental Integration, Mindscape, Freefall 1 & Finding Health 1. I am currently enrolled in PaRama College having completed Module 1 and working towards completing Module 2.
To say that BodyTalk has changed my life for the better would be a simple statement to a much deeper level of meaning. I am so blessed to be able to be a part of such a wonderful holistic way of healing and feel grateful each and every day I am able to practice this wonderful new realm of healing for the Body, Mind and Soul.