Gene Niec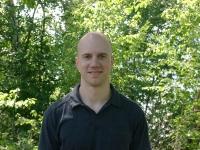 Gene Niec
BSME, MT, CBP, Parama BP
Clinic
5816 Beechwood Dr Apt B
Illinois
Loves Park , IL
USA
Phone:
geneniec@yahoo.com

Biography
Gene is a Certified BodyTalk Practitioner and a PaRama BodyTalk Practitioner. After graduating with a B.S. in mechanical engineering from MTU, Gene practiced as a mechanical engineer for six years and then graduated from Finlandia University with an AAS in physical therapy as an assistant. This led to the investigation of how he could best help clients. His experience with only addressing the physical aspects of health was valuable but lacked the whole picture. Why did some clients get better and others did not?
This question led Gene to the completion of training at the Marquette School of Therapeutic Massage and in Reiki levels 1 & 2. When Gene came upon the BodyTalk System on the internet he decided to attend Modules 1 & 2. After those classes Gene had immediate success with clients and felt this system addressed the whole in a logical way that allows for intuition and insight by communicating with the body's inherent knowledge of itself. Gene continued to complete Modules 3, 4/7, 6, 9, 1 & 2 Advanced Practical, and Right Brain Practical with the BodyTalk founder, Dr. John Veltheim. He has also completed Mindscape, BreakThrough, and BreakThrough 2. Gene is actively involved in the current state-of-the-art level of the BodyTalk System where he is enrolled in PaRama College and has completed PaRama Unit Practicals 1 & 2 with Dr. John Veltheim.
Gene is pleased to offer BodyTalk sessions to the Upper Michigan and Northern Wisconsin area. Gene's clients have shown significant improvements with many health conditions including:
acute and chronic pain (back, shoulder, knee, hip, head, foot, phantom limb and more), addictions, allergies, asthma, migraines, PMS, stress, insomnia, nightmares, osteoarthritis, rheumatoid arthritis, depression, pregnancy complications, and more.
In addition to the health improvements listed, clients notice increased awareness of their bodies and what serves them well. This has been described as extremely empowering.
For appointments contact Gene at: 906-779-1394 or geneniec@yahoo.com