Daphne Latzelsberger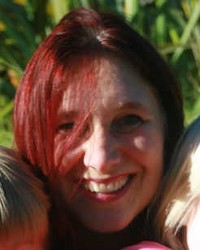 Biography
Certified BodyTalk Practitioner, Reiki Master & Teacher, MA Social Work, Mediator, self-awareness developer
Daphne is a passionate energy medicine healer who works intuitively with her wisdom to let your healing journey blossom and reach it's full potential. With ease she accesses Western & Eastern Medicine in the Quantum Physic field. Her nature is true compassion, curiosity and calmness allowing tenderness of the soul to surface connecting to the full beauty within.
On her personal and career path she has dedicated her life working alongside people from all paths of life, supporting an awareness of how our own upbringing, formed belief systems, environmental factors, ancestral entanglements and stored emotions can manifest as illness or behaviour, but once this knowledge is surfaced it unfolds the own power to make significant shifts on an emotional, mental, physical and spiritual level.
Distance Sessions and In-Clinic appointments available. Please call 021 327 463 or send an email to daphne@titirangibodymindbalance.co.nz to book your appointment.
Testimonials:
I have had 4 sessions with Daphne now, experiencing both BodyTalk and Reiki, and each session has been deeply relaxing, insightful and hugely beneficial for my emotional, mental and physical well-being. She has helped me achieve balance in my life when things have been chaotic, and I have been able to move through old trauma's and physical and emotional pain with ease. I have learnt a lot about how powerful our bodies are and how important it is to release all the pent up traumas we pick up along the way. I have referred many friends, and watching them have such deeply personal and life changing experiences has been incredible too. I feel sorry for those who are not open to having a more holistic outlook on health & life in general, as this has taught me how much our bodies can hold on to. I highly recommend Daphne, and think that anyone who is in her presence is a very lucky person. (Whitney)
"Seeing Daphne helped me to open my mind to what my body is telling me, to be aware of it, and working through rather than pushing all of it to the back of my mind and pretending it wasn't there. After many months of pain (needing hip surgery amongst other personal emotional stuff I had/am going through) I went into major surgery not feeling anxiety at all … which for me is amazing (have always been so petrified of hospitals!). And to top it all off less than a week post surgery I am doing amazingly well both in body and in my mind! I am so grateful for Daphnes help!!!" Jane (1 BodyTalk and 1 Reiki session)