Daphne Latzelsberger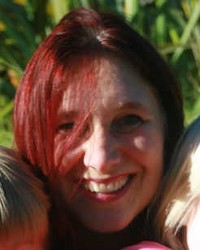 Biography
·       BodyTalk Practitioner & BodyTalk Access Technician       

·       Reiki Master 

·       MA Social Work & Mediator 




Hello my name is Daphne and I like to give you an overview about the values I identify myself with and how I will work alongside with you. I opened my clinic in Auckland in 2018. I regard my qualifications and life experiences as my wisdom tool box to support you on your own healing journey. I have a colourful mix of work experience combined with traveling the world, immigrating and keeping a curious mind. This helps me to develop a deeper understanding of different life styles and healing modalities and how your health and wellbeing can be improved immensely in a gentle way. 

 

BodyTalk supported me and my family while working through grief and anxiety triggered through child loss. I immediately knew I had to learn this very powerful, gentle, non-invasive healing system. BodyTalk uses tapping techniques to balance your body, mind and spirit to improve your health and wellbeing and overcome imbalances often shown in behaviour or illnesses. 




Now being a practitioner myself it is an honour to witness people arriving in pain, depression, anxiety, or having chronic diseases and seeing their wellbeing transform in just a few sessions. Seeing them intering entering the practice with a smile on their face stating they have moved to a happier and painfree place. 




I love life and living joyful, grateful and connected with myself and the wider community, it is such a pleasure to pass this opportunity on by being a BodyTalk Practitioner.




Distance Sessions and In-Clinic appointments available. Please call 021 327 463 or send an email to daphne@titirangibodymindbalance.co.nz to book your appointment.