Dr. Jennifer Harrison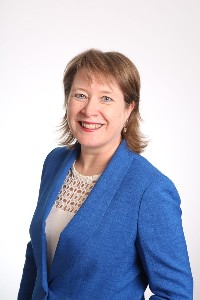 Biography
Dr. Harrison is a speaker, Certified Canfield Success Principles Trainer, Certified Professional Success Coach, and best-selling author. She also works as a Certified Athletic Therapist, Chiropractor, Certified BodyTalk Practitioner and PaRama BodyTalk Practitioner. In addition to BodyTalk, Dr. Harrison incorporates many techniques into her practice including Craniosacral Therapy, Visceral Manipulation, Muscle Energy Technique, Strain Counterstrain, Myofascial Release, McKenzie Mechanical Diagnosis and Therapy.

In 2015, Dr. Harrison published her first book, Stressed Self to Best SelfTM: A Body Mind Spirit Guide to Creating a Happier and Healthier You. It's available online world wide. She also wrote an award winning chapter that is featured in Jack Canfield's international best selling book The Soul of Success which was released September 10, 2015. For more information, please go to www.drjenniferharrison.com and click on the My Books menu tab.

As an educator, Dr. Harrison taught Advanced Anatomy and Physiology at Foothills College of Massage Therapy for 7 years. She also did an annual guest lecture for 7 years on the Role of Chiropractic in Sports Medicine at Mount Royal College (now Mount Royal University) for the Athletic Therapy Program. She has also developed professional courses for Athletic Therapists, Massage Therapists and Physiotherapists. She taught BodyTalk Access from 2007 - 2019. Currently she is creating live and online training to help people overwhelmed by stress create health, happiness and success in their lives.
Dr. Harrison started studying BodyTalk in 2001. She has completed the following BodyTalk courses and conferences:
BodyTalk Access
BodyTalk: Fundamentals (Modules 1 and 2)
BodyTalk: Principles in Consciousness (Module 3)
BodyTalk: Bio-Dynamics (Modules 4/7)
BodyTalk: Macrocosmic BodyMind (Module 6)
BodyTalk: Matrix Dynamics (Module 9)

Advanced Modules Integration (and Right Brain Practical)
PaRama College Unit 1 as well as the PaRama Unit 1 Practical

Inaugural PaRama College Unit 2 as well as the PaRama Unit 2 Practical

BreakThrough 1
FreeFall 1, FreeFall Intensive

MindScape, Advanced MindScape and MindScape for Business
Finding Health 1
Traditional Chinese Medicine for Health Care Practitioners

IBA Fundamentals Study Group (online)
The Science and Philosophy of Intuition (PaRama Campus online)
Advanced BodyTalk Protocol and Procedures (PaRama Campus online)

Dr. Harrison has attended the 2007, 2009 and 2011 Members' Conferences in Florida. In 2010, she participated in the first Instructors' Web Conference as well as attending the first European IBA Conference in Munich, Germany.
Dr. Harrison has been a BodyTalk Access Trainer since 2007. In 2009, she joined Morag Bromfield as the IBA Co-Representative for BodyTalk Access. From 2009 -2017 she was on the IBA BodyTalk Access Review Committee.

BodyTalk has had a profound impact on Dr. Harrison's well being and personal growth and continues to be a powerful tool which benefits her patients/students/clients in many ways. Dr. Harrison is fascinated with BodyTalk's continual evolution.