Dr. Jennifer Harrison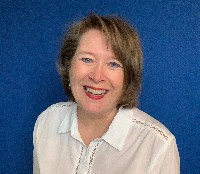 Biography
As a stress and bodymind health expert, Certified Canfield Success Trainer and Success Mindset Coach, I help heart-centered entrepreneurs, healers, coaches and professionals stress less and manifest more through my live and online courses, keynote presentations, books (including an international best seller with Jack Canfield) and free membership website at https://drjenniferharrison.com/
I love Success Mindset Coaching and empowering my clients to break through blocks that are holding them back. BodyTalk and Emotional Freedom Techniques (EFT) are 2 key tools I use to help my clients relieve their stress, as well as to enhance peak performance – in both business and life!
For more than 35 years, I've worked in healthcare holding multiple designations including Certified Athletic Therapist (1989-2022), Certified Athletic Therapist Emerita (awarded in 2023), Chiropractor and Certified BodyTalk Practitioner. I've loved helping my patients overcome stress and bodymind health issues. I maintain a part-time practice in a multi-disciplinary clinic. I've also been an educator creating and delivering live professional development courses, as well as teaching at universities and colleges.
In 2015, I published my first book called Stressed Self to Best Self™: A Body Mind Spirit Guide to Creating a Happier and Healthier You. (Chapter 2 is all about The Cortices Technique – a simple but powerful BodyTalk technique that anyone can learn to do to help decrease stress and enhance brain-body communication.) That same year I also co-authored a book with Jack Canfield (you might know him as the co-creator of the Chicken Soup for the Soul books that set world records on the NY Times best seller list), called The Soul of Success: The World's Leading Entrepreneurs and Professionals Reveal Their Core Strategies for Getting to the Heart of Health, Wealth and Success, Vol. 1. My chapter, "Overcoming Overwhelm", received a Celebrity Press Editor's Choice Award.
Uniquely combining my own work as a stress and bodymind health expert with powerful success strategies allows me to teach heart-centered entrepreneurs and professionals how to overcome stress barriers, create optimal brain functioning and resilience, plus build a success mindset.
BodyTalk has had a profound impact on my well being and personal growth and continues to be a powerful tool which benefits my patients/students/clients in many ways. I'm fascinated with BodyTalk's continual evolution.
I started studying BodyTalk in 2001. These are some of the BodyTalk courses and conferences I've attended:
BodyTalk Access
BodyTalk: Fundamentals (Modules 1 and 2)
BodyTalk: Principles in Consciousness (Module 3)
BodyTalk: Bio-Dynamics (Modules 4/7)
BodyTalk: Macrocosmic BodyMind (Module 6)
BodyTalk: Matrix Dynamics (Module 9)

Advanced Modules Integration (and Right Brain Practical)
PaRama College Unit 1 as well as the PaRama Unit 1 Practical

Inaugural PaRama College Unit 2 as well as the PaRama Unit 2 Practical

BreakThrough 1
FreeFall 1, FreeFall Intensive

MindScape, Advanced MindScape and MindScape for Business
Finding Health 1
Traditional Chinese Medicine for Health Care Practitioners

IBA Fundamentals Study Group (online)
The Science and Philosophy of Intuition (PaRama Campus online)
Advanced BodyTalk Protocol and Procedures (PaRama Campus online)

Eastern Medicine (PaRama Campus online)
CDRRRII course (PaRama Campus online)
And many other PaRama Campus continuing education courses.
I attended the 2007, 2009 and 2011 Members' Conferences in Florida. In 2010, I participated in the first Instructors' Web Conference, as well as attending the first European IBA Conference in Munich, Germany.
I was a BodyTalk Access Trainer from 2007 - 2019. In 2009, I joined Morag Bromfield as the IBA Co-Representative for BodyTalk Access. From 2009 -2017 I was on the IBA BodyTalk Access Review Committee.