Patricia Arges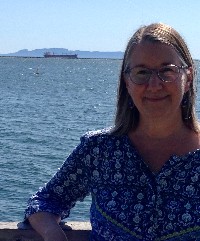 Patricia Arges
RAc, BA, BEd, CBP, Parama BP, AdvCBP
Clinic
Remote / Distance Sessions

Toronto, ON
Canada
Phone:
mparges19@gmail.com

Biography
Patricia is an Advanced Certified BodyTalk Practitioner, a Parama BodyTalk practitioner and a Registered Acupuncturist.
In 2002, she attended a public presentation on BodyTalk. Much to her own surprise, this resulted in a new life trajectory. She signed up for training that weekend and became a Certified BodyTalk Practitioner later the same year. She has been practising since this time. .
Patricia brings a wide range of knowledge and skills, as well as depth of experience, to her BodyTalk sessions. She has completed the following BodyTalk training:
BodyTalk: Access

BodyTalk: Fundamentals

BodyTalk: Principles of Consciousness

BodyTalk: Bio-Dynamics

BodyTalk: Macrocosmic BodyMind

BodyTalk: Matrix Dynamics

BodyTalk: Advanced Integration

Mindscape

Right Brain Practical

BreakThrough

Eastern Medicine

The Five Elements of Chinese Medicine

San Baio - The Three Treasures

Finding Health 1

Finding Health 2: Applied Consciousness

Parama BodyTalk

The Soul's Journey - Exploring the Mind and the Three Brains
Patricia became a Certified BodyTalk Instructor and a BodyTalk Access Trainer in 2009; she retired from instructor activities in 2018. She retired from a 28-year career as an Ontario Certified Teacher in June 2012.
Given the presence of the Covid-19 pandemic, Patricia's BodyTalk practice now consists, solely, of global remote sessions.
New clients are always welcome.