Patricia Arges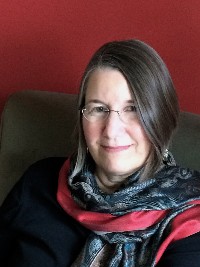 Patricia Arges
BA, BEd, CBI, BAT, CBP, Parama BP, AdvCBP
Clinic
Natural Health & Chiropractic, 817 Victoria Ave. E. And
Red River Acupuncture, 338 Red River Road
Thunder Bay , ON
Canada
Phone: 807-622-4325
parges@tbaytel.net

Biography
Patricia is an Advanced Certified BodyTalk Practitioner, a Parama BodyTalk practitioner, a Certified BodyTalk Instructor and a BodyTalk Access Trainer.
In 2002, she attended a public presentation on BodyTalk. Much to her own surprise, this resulted in a new life trajectory. She signed up for training that weekend and became a Certified BodyTalk Practitioner later the same year. She has been practising since this time.
Patricia brings a wide range of knowledge and skills, as well as depth of experience, to her BodyTalk sessions. Her BodyTalk classes are infused with her veteran professional teaching skills, her thorough knowledge, understanding and passion for the BodyTalk system.
Patricia has completed the following BodyTalk training:
BodyTalk: Access

BodyTalk: Fundamentals

BodyTalk: Principles of Consciousness

BodyTalk: Bio-Dynamics

BodyTalk: Macrocosmic BodyMind

BodyTalk: Matrix Dynamics

BodyTalk: Advanced Integration

Mindscape

Right Brain Practical

BreakThrough

Eastern Medicine

The Five Elements of Chinese Medicine

San Baio - The Three Treasures

Finding Health 1

Finding Health 2: Applied Consciousness

Parama BodyTalk

The Soul's Journey - Exploring the Mind and the Three Brains
Patricia retired from a 28 year career as an Ontario Certified Teacher in June 2012. She graduated from Lakehead University in Thunder Bay in 1983 with Bachelor of Arts and Bachelor of Education degrees.
Patricia welcomes new clients and new opportunities to teach BodyTalk. Her BodyTalk practice includes both hands on sessions and remote sessions. She teaches BodyTalk Fundamentals, BodyTalk Fundamentals Integration and BodyTalk Access.
Inquiries are always welcome.