Lisa Brice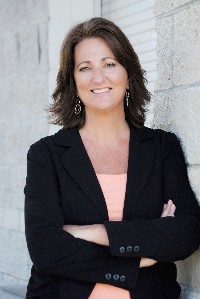 Biography
Lisa is a licensed psychotherapist ( LCSW) in Florida and Virginia. She is also a certified BodyTalk practitioner and a Reiki Master. She has over 25 years of experience in mental health. When she began studying the BodyTalk System, the results were so profound that she began offering BodyTalk as a primary modality for healing.
Lisa has always been interested in wholistic health, and as a psychotherapist was able to see the mind/body connection. BodyTalk has allowed her to utilize a treatment modality, that incorporates all she has learned, to address the mind/body/spirit connection. BodyTalk is a modality that utilizes the innate wisdom of the body for gentle, natural healing to take place. The results are often more expedient and longer lasting than other treatment modalities.
Another benefit of the BodyTalk system is that as the spirit and mind heal, the body follows. Many of her clients seek help with emotional pain and their physical complaints resolve themselves. She often finds profound results with depression, anxiety, self esteem, panic attacks, PTSD, and many other health care concerns.
In addition to helping clients with mental health concerns, Lisa wants clients to understand that BodyTalk is a path to spiritual growth and awareness. For clients who seek spiritual growth, inner peace, and optimal well being - BodyTalk is the way to go!

Lisa is currently offering sessions for all ages. She is now located in Palm Coast, Florida but continues to offer distance sessions for clients in Virginia. She also teaches Reiki, Chakra balancing and classes for development of intuition. Each client has a treatment plan tailored to their individual needs and requests for optimum healing.