Mira R. Krol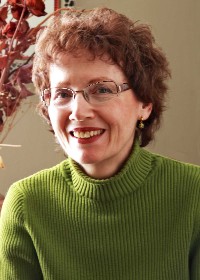 Biography
Mira R. Krol
B.A., B.F.A., M.A. (Art Therapy)
CBP
Reiki I & II
Mira's love of art and the creative process started at an early age and continued through to University where she obtained a degree in Art Education. After having taught art at the High School level for a number of years, in 1982, she came across Art Therapy, a very effective psycho therapeutic modality that combines the creative process, access to the unconscious and includes Jungian psychology. This provided a venue to bring together her passion for art, psychology and philosophy. Subsequently, she obtained a Masters degree in Art Therapy.
After working in hospital settings for a while, Mira started her Art Therapy private practice in 1989. Her clients are people who are affected by PTSD, Depression, Burnout, Abuse of various kinds, Anxiety Disorder, Family and Personal Relationship challenges and other difficult life transitions.
Her personal life challenges, such as being the child of holocaust survivors, experiencing war as a child and being uprooted several times throughout her childhood, has contributed to her understanding of struggling with pain and suffering. It has also influenced her vocational choices.
She was introduced to the BodyTalk System in 2002/3 and went on to take BodyTalk Access in 2006. Practicing Access on a daily basis has brought about tangible changes and contributed greatly to her sense of well being. It has become a regular routine.
It became evident to her that this holistic modality involving body, mind and spirit would take her further and allow her to offer her clients an additional venue for healing.
She subsequently became a certified BodyTalk practitioner in June 2008 and is now actively building her BodyTalk practice.
To date, besides BodyTalk Access and Modules 1&2, she has also taken Module 3, Modules 4/7, BreakThrough 1&2, Mindscape and FreeFall 1 & 2. She is actively pursuing further levels of BodyTalk.
Mira is also certified in Reiki I and II.
Mira has traveled and lived in several countries including Israel, Germany and Canada. She presently resides in Montreal with her husband and two sons.