Lesley McIntyre, PhD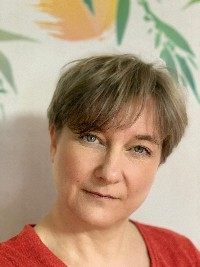 Lesley McIntyre, PhD
Doctorate & PhD, MA (hons), DipKA, Reiki Master, CBI, BAT, CBP, Parama BP, AdvCBP
Clinic
30 Millbank Road
Templepatrick
Co Antrim, BT39 0AS
UK
Phone: +447702 393099
lesley@lesleydeansmcintyre.com
www.lesleydeansmcintyre.com
Biography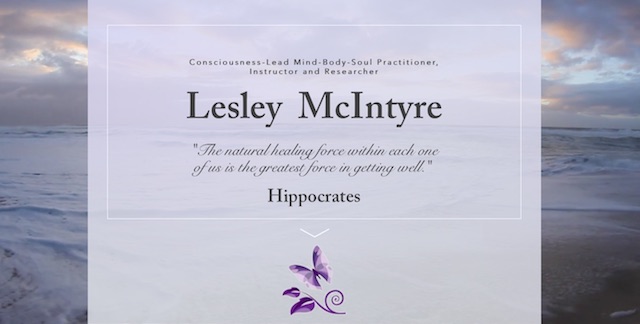 Doctorate and PhD Integrative Medicine
(IQUIM Hawaii, USA)
MA(hons) Dundee, CNHC, DipKA
AdvCBP, ParBP, BAT, CBI
Certified BodyTalk BodyTalk Instructor & Access Trainer
Advanced Certified BodyTalk Practitioner
PaRama BodyTalk Practitioner
CNHC Accredited Kinesiologist
Reiki Master/Teacher
Sessions available Tuesday to Friday by appointment only
Distance & Zoom sessions also available
Children & Animals are welcome
Like most practitioners, ill health sparked Lesley's interest in complementary health and she was determined to find natural ways to help herself. Labelled a "ME/FM/CFS" sufferer in her teens in Dundee, Scotland the final straw came in 2002 when she fell off her motorbike and broke her collarbone. The bone took five months to heal with the ongoing threat of surgery, pins and plates. In 2003 Lesley opened her first practice in Northern Ireland, became a Reiki Master and started teaching others about self-healing, self-development and how to help others.
Lesley continued studying new techniques and philosophies and added an advanced Kinesiology diploma (4 years), Anatomy and Physiology VTCT Diploma and an ITEC Diploma in Diet and Nutrition to her professional qualifications. In 2007 she found The BodyTalk System and intuitively knew that this was what she was missing. Lesley is a Certified Advanced BodyTalk Practitioner, PaRama BodyTalk Practitioner, BodyTalk Instructor and Access Trainer. She has been teaching BodyTalk at different levels since 2009.
In 2019 Lesley completed a Doctorate and PhD in Integrative Medicine at IQUIM (International Quantum University Integrative Medicine) Hawaii, the only university in the world that shares her passion for consciousness-lead healthcare. Her research focused on the use of "yes/no" self-testing as a means for people to assess their general health priorities. The results highlighted the importance of self-empowerment for stress management and the subsequent reduction, elimination and prevention of disease.
Lesley, with a life-long interest in the human mind and behaviour, has a Master's degree in Psychology & English and supplemented her student life working in BHS, an iconic British retailer. After graduating she spent two years in Commercial radio as a production assistant and technical operator followed by sixteen years in the Insurance Industry. Her insurance roles were mostly in relationship management, business development, business process re-engineering, change management, marketing, research and development and high-profile communication roles. She uses this experience to help people find balance in their lives to work smarter not harder so they have more time for themselves and what they are passionate about.
Lesley has a natural gift and passion for animals and only gave up her childhood dream of becoming a Vet as she couldn't bear to "put them down". She loves working with animals in clinic and on occasion has been seen in the middle of a field with 130 dairy cows and a bull. Animals are very gracious and always find a way to say "Thank you". One horse actually performed a dressage bow after a session much to the surprise of the owner who claimed the horse had never been trained to do so.
Lesley integrates her various Mind-Body-Spirit-Soul modalities to offer a unique and dynamic healing programme the result of which continues to amaze both Lesley, her clients and her students. She doesn't claim any specialties but rather trusts if people find her they are supposed too regardless of their conscious issues or training needs. Lesley also provides distance sessions and online classes for her clients and students around the world.


"Give a man a fish and you feed him for a day; teach a man to fish and you feed him for a lifetime."
(origin disputed)
IBA Modules Completed
BodyTalk: Fundamentals
BodyTalk: Principles of Consciousness
BodyTalk: Bio-Dynamics
BodyTalk: Macrocosmic BodyMind
BodyTalk: Matrix Dynamics
BodyTalk: Lymphatic Drainage & Applied Anatomy & Physiology
Advanced Modules Integration
BodyTalk for Animals
MindScape
Advanced MindScape
BreakThrough
FreeFall 1
BodyTalk Orthopedic Evaluation
BodyTalk Fascial Energetics 1 & 2
Structural Integration
BodyTalk Access
PaRama Unit 1 Practical with Claudia Schembri-Heitmann
BodyTalk Session Intensive Loesje Jacobs, Kerry D'Ambrogio
BodyIntuitives
Classes Completed with BodyTalk Founder Dr John Veltheim
BodyTalk Interactive
Finding Health: Mapping the Healing Process
Finding Health 2: Applied Consciousness
PaRama Units 1 & 2
PaRama Unit 1 Practical
Eastern Medicine
Founders Session Intensive x 6
BodyEcology (with Dr Laura Stuve)
Practitioner Reflex
Energetics
The Soul's Journey