Lena Mascarin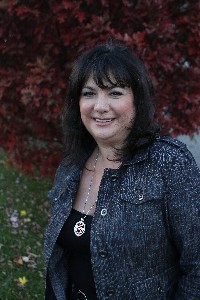 Biography
LENA MASCARIN
BA. RNCP. RTT Practitioner/Hypnotist CBP.
CERTIFIED BODYTALK PRACTITIONER / PARAMA
R
EGISTERED NUTRITIONAL CONSULTING
PRACTITIONER
LICENSED RTT PRACTITIONER / HYPNOTIST
EMOTIONAL CODE PRACTITIONER
BODY CODE PRACTITIONER
TRANSFORMATION COACH
" TO SEE PEOPLE HEAL IS MY GREATEST JOY.
I AM GRATEFUL FOR THE OPPORTUNITY
TO SERVE OTHERS."
In 1984 Lena Mascarin graduated from York University, Toronto with degrees in Linguistics and Languages. Her studies focused on International Business. It was at this time that a personal health crisis hit home and, deeply disappointed with what traditional Allopathic Medicine had to offer, Lena decided to follow her instincts and heart into the Complementary health field. Impressed with the results she received she turned to Alternative Medicine. What she discovered there was truly astounding and fascinating and it was here she says " I found my answers."
Continuing her studies in several specialties over the years, she knew the tools she was acquiring in mind/body connection were the keys to the successful healing of her clients. Lena recognized very early on the common thread in the human condition about emotional and physical blocks, disturbances of the psyche, paralyzed will, fears, traumas, belief systems, pain, inflammation and many others, all major contributors to illness and all which inhibited healing. She knew once these conditions were addressed, removed, balanced and released than health was regained. Lena found Body Talk addressed these conditions effectively and simply.
Lena has worked extensively in the Holistic and Alternative Health field for the last 20 years. She has studied and trained in over 30 different modalities all which enrich her understanding of the functioning of the human Body, Mind and Spirit and its great potential for healing. She holds a degree in Nutrition and in 1998 became a Registered Nutritional Consulting Practitioner (RNCP). She is a professional member of the International Organization of Nutritional Consultants. She is also an Iridologist, Herbalist, Emotional Release Therapist, Healing Touch Therapist, Hypnotherapist and specializes in emotional and trauma release work.

"It was about 17 years ago that the Universe first brought Body Talk to my attention. I was hooked and fascinated with what Body Talk had to offer me and my family. I loved it from the very beginning, because it was so non-invasive and because I saw results quickly." As part of an amazing shift in the health care system happening today, she also says she is "very proud to be part of this revolutionary form of complementary health care." Body Talk was the "more" she could do to help end needless emotional, mental and physical suffering for many.
Lena is passionate about the Body Talk System and has a deepening respect for this rapid and evolving field of "Energy Medicine." She has been a Certified Body Talk Practitioner since 2007 and has dedicated herself to helping others in a very positive and profound way. She has also dedicated herself to helping others help themselves through her regular Body Talk Info Nights and informing and educating the public at her clinic, at special events, health fairs and speaking at local businesses. Lena has provided care to a wide variety of clients that range from tiny infants to the elderly.

Lena has taken BodyTalk Fundamentals, Fundamental Integration, Principles of Consciousness, Bio-Dynamics, Macrocosmic BodyMind, Matrix Dynamics, Mindscape, studied Traditional Chinese Medicine for BodyTalkers, Body Chemistry Specifics for BodyTalkers, Orthopedic Evaluation, Eastern Medicine, PaRama, and is an Access Technician.

She has dedicated herself to enhancing and further deepening her knowledge of "Energy Medicine".
Lena is a member of:
*International BodyTalk Association

*The Ontario BodyTalk Association
* The International Organization of Nutritional Practitioners
Her clients say her enthusiasm for life, free spirit, her gentle approach to healing and intuitiveness is a reflection of her passion for Body Talk. Lena brings to her clients a special and unique blend of experienced knowledge and expertise along with many other Alternative/Complimentary healing modalities; she is sought out by many. She is truly in her element.
Lena specializes in digestive disorders, stress, depression, chronic fatigue, anxiety, hormonal imbalances and headaches.
"Anyone who is sincerely interested in the concept of holistic health care and has a deep respect for the power of the potential of the human mind/body complex is encouraged to look further into Body Talk. It will forever change your life and you will be forever grateful that you did."

"GET BACK TO LIVING YOUR MOST VIBRANT LIFE!"

In order to meet the increasing demand for complementary care in the Vaughan Region, and surrounding areas, including the GTA, Lena Mascarin has established her practice in Woodbridge, VAUGHAN.


For inquiries and to make an appointment please contact her office at 905-266-0284 or email Lena at lenamascarin@hotmail.com
WWW.INTEGRATEDWELLNESS.CA
DISTANCE Sessions available upon request. Please contact Lena Mascarin @ lenamascarin@hotmail.com