Yasuhiro Fukuda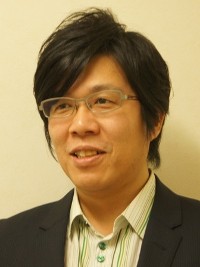 Yasuhiro Fukuda
AdvCBI, CBP-A, CBI, BAT, CBP, AdvCBP
Clinic
7-32higashi-Nopporo Honcho Ebetsu

Hokkaido, 069-0824
Japan
Biography


Yasuhiro attended Hokkaido College of Judo Therapy for 3 years, where he studied anatomy, physiology, and pathology, as well as other basic medical courses and specialty courses such as repositioning. In 1997, he passed the national examination and obtained licensure for Judo Therapy.
Since then, Yasuhiro has worked as a therapist at the acupuncture/osteopathy clinic managed by his father.
He took Fundamentals in Osaka in May 2007, became the first CBP in Hokkaido area, and became Access Trainer in June 2010. Since then, he has been traveling around Japan to do sessions, public presentations, and BodyTalk Access seminars all over Japan.
To date, Yasuhiro has attended the following BodyTalk courses: BodyTalk Access, Module 1&2, Module 3, Module 4&7, Module 5,Module 6,Module 8a(BodyTalk for Animals),Module 9,BodyTalk Fundamentals Integration,BodyTalk Advanced Integration,Finding Health 1&2,Traditional Chinese Medicine for BodyTalkers, MindScape,MindScape for BodyTalkers,Structural Integration for BodyTalk,The Biophysical Mind,and AnimalTalk Access.
As the first person to learn BodyTalk in Hokkaido prefecture, Yasuhiro encountered a situation where no one knew of BodyTalk in the area. However, after learning the techniques, he held free clinics, and within 3 weeks, he had a one and a half month waiting list. Since then, recognition of BodyTalk has been increasing. After becoming a CBP in April 2008, he had commenced public lectures to help spread the information on BodyTalk to many people.
In September 2007, the first lecture he held in Sapporo consisted of only 3 participants. However a year later in May 2008, to his surprise, 72 people attended the public lecture in Sapporo. As a result, he realized the joy and pride in being able to communicate the marvels of BodyTalk, and felt his persistence and efforts were starting to pay off.
Since then, Yasuhiro has been helping spread BodyTalk in the Hokkaido prefecture (Sapporo, Tomakomai, Hakodate, Asahikawa, Obihiro areas) by holding public lectures regularly. He has been incorporating many case studies into the lectures and has been working to spread BodyTalk in the prefectures in the best way possible that does not mislead people from the potential and the realities of health and BodyTalk.
In addition to the effectiveness of BodyTalk, Yasuhiro hopes to communicate to people the brilliance and beauty of their natural healing capabilities, as well as the depth of innate wisdom, and the need for preventive care such as BodyTalk.
He is amazed and inspired by how BodyTalk can bring balance in people physically, emotionally, and spiritually through about 7500 sessions that he has conducted and witnessed.
Before BodyTalk, Yasuhiro searched for and learned techniques that can help clients become "pain free." After learning and practicing BodyTalk, he felt that he found what he had been looking for and felt he had been freed from "the long search" for a system.
BodyTalk changed life greatly for Yasuhiro. BodyTalk has taken him to many places, and has given the opportunities to meet with many new and exciting people.
Yasuhiro hopes to further explore and support those who would benefit BodyTalk.
Love and gratitude