Damian McCann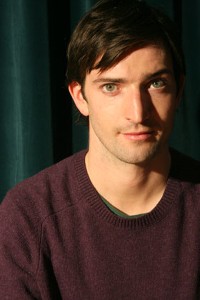 Biography
Damian enjoys working with a wide variety of individuals, as every session is tailored to each client's unique set of circumstances. He draws on the insights of PaRama BodyTalk, MindScape Modules 1,2,3,4,6,7, and 9, along with Structural Integration, Breakthrough, and Traditional Chinese Medicine for BodyTalk. The extraordinary transformations witnessed in both his life and that of his clients', serve to inspire Damian's continued mission to remain on the cutting edge of advances in Energy Medicine.
His extensive studies also include Swedish and Sports Rehab Massage, Aromatherapy, Manual Lymphatic Drainage, Reflexology, Indian Head Massage, and Nutrition. He is a Reiki Master and Level 2 Franklin Method instructor.
Damian's quest for understanding the body/mind complex comes from his own experience of chronic pain and debilitating injury. What, for Damain, seemed an overwhelming task, soon became an engaging and joyful process of discovery. He is grateful for having found both BodyTalk and the Franklin Method, as these modalities were instrumental in his own recovery. He recognizes the value, of working with each individual and every group, as all sessions offer a unique opportunity to learn and grow.