Roudey Malvina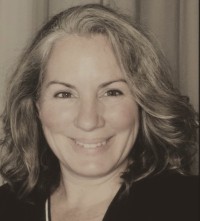 Ms. Roudey Malvina
Consultant Naturopathy, AdvMsc, CBP
Clinic
Clinic or Remote sessions
FR, EN, SP available
French Riviera, Nice area, 06000
France
Phone:
roudeymalvina@gmail.com

Biography
The concept of energy healing is simple: we are part of a complex


energetic system in resonance with a global environment.
Any imbalance creates an impact: Like the drop of water's ripples.
Its effects can be felt throughout multi dimension, space and time.
The BTS is such an integrative healing modality bridging western medicine and alternative modalities that I have been practicing its techniques since I came across it whist living and coordinating humanitarian projects in challenged areas in South Africa from 2004.


Working on my horses health was the starting point of my practice journey.



I worked on grass root projects, coordinating and implementing workshops on self-awareness, self-confidence, and healing modalities in crisis challenged areas.
To this day, I am very privileged to be a direct witness of profound shifting experiences and results on health improvements on children, adults, animals, environments using these modalities combined with other modalities (TCM, Acupressure, Nutrition, FengShui, Metaphysics...)

Over the years I have specialized with working with children with special needs, pre/post ops, animal behavior and health, crisis management & conflict resolution.

Though I choose to have a mobile practice, I am based in greater Nice area, in the South East of France at the moment.


I look forward to hearing your story and sharing with you my passion for helping people find their path to the recovery they are looking to achieve.


Best way to contact me is by email roudeymalvina (@) gmail.com.
Zoom call can be arranged.


Wishing you fantastic day forward,
Malvina