Rene Hug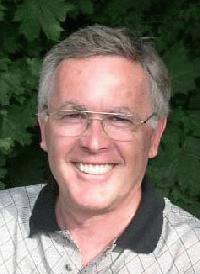 Rene Hug
CBP, Parama BP
Clinic
125 Webster Street
Unit 2-22
Kentville, NS B4N 0C6
Canada
Phone: 902-365 4029
renehug.BT@gmail.com

Biography
The concept of 'life systems' and the operation of these systems within our bodies are of extreme interest to me. I address 'life systems' as being integral to the development of my beliefs, studies and therapeutic practice. My natural inquisitiveness of 'life systems' became most evident as I studied for a College degree in Chemistry in my native Switzerland, graduating in 1965. Following post-graduate studies I worked in health-related areas. These positions included: Nestlé, where I was involved in improving the taste of food; the Swiss Serum and Vaccination Institute developing rabies and foot and mouth vaccines; and the Swiss Federal Health Institute. As well, I held a prominent position for 23 years as head of the Cardiology Department laboratory team and technical group at Inselspital Bern, a university teaching hospital.

I have always demonstrated an interest in holistic practices and therapies. At 16 years of age I began my studies in Yoga. In 1987 I earned a certificate in Reflexology. I went on to study Shiatsu for four and a half years and in 1998 I graduated from the European Shiatsu Institute. I have since combined my enthusiasm and knowledge of Shiatsu and Body Talk developing an unprecedented and progressive holistic modality for healing. The interrelationship of these two healing modalities, Shiatsu and Body Talk, have allowed for profound healings in my clients. A sincere and personal enthusiasm inspires my continuous study and practice in alternative therapy.
In 1995, I immigrated to Canada. My practice was well received in Kingston, ON. At this time I treat clients in my new home in the Niagara area. Prior to coming to Canada, I cherished piloting a 4- seat plane, which addressed my technical abilities. I continue to be an avid reader, which keeps me abreast of new alternative remedies and practices. I appreciate the healing qualities of music, gardening, and walking (especially in the Swiss Alps). I feel the breadth of my technical and science based background coupled with my studies in holistic therapy and my personal interests complement my practice as an alternative practitioner in holistic therapy.
I am an active member of The Association of Massage Therapists and Holistic Practitioners; and the International BodyTalk Association.
For more information or a treatment session please reach me at 902-837-1064 or send an email to renehug.BT@gmail.com.