David Korchinski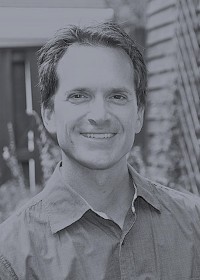 Mr. David Korchinski
BAT, MSI, CBP, Parama BP
Clinic
135 34A St NW

Calgary, AB T2N 2Y4
Canada
Phone: 5874360166
Korch@shaw.ca

Biography
David is a MindScape Instructor, BodyTalk Access Instructor, and PaRama BodyTalk Practitioner. He teaches courses in North America, and around the world, and taught the first ever IBA courses in the United Arab Emirates (MindScape and Access) in April 2009 (Abu Dhabi). David also conducts in-person and distance BodyTalk sessions by appointment.
His IBA course history is as follows: PaRama Unit 2 in Sarasota Fl in August 2006, and PaRama Unit 1 practical at the Omega Institute (New York) in June 2006. MindScape (Calgary, Dallas, Calgary); Advanced MindScape (Kelowna, Saskatoon); BodyTalk modules as follows: BodyTalk Fundamentals 1&2, Principles of Consciousness,Bio-Dynamics, Macrocosmic BodyMind, Matrix dynamics, and Right Brain Practical; BreakThrough 1 and 2; and Freefall 1 and 2. David attended the International BodyTalk Association Members' conferences in Calgary AB (2003), Sarasota Fl (2005), and Clearwater Fl (2007, 2009, 2011).
As well, David is also a senior associate with Insights Learning & Development (ILD) in Calgary. ILD is a global group of associate companies whose mandate is to 'Inspire corporate spirit, and transform companies at the individual, team, and organizational levels. Our flagship profiling instrument is the Insights Discovery profile. Based on pure Jungian typology, Discovery allows deeper self-knowledge and clues to the styles of others, tips for communicating with our 'difficult' type, and how our behavior may be affecting people around us. ILD has offices in over 26 countries and works with many of the world's largest corporations. Discovery sessions cover Jungian preferences, the Insights four-colour energies, an explanation of your unique Insights wheel position, and strategies to adapt and connect with all personality types. Discovery sessions are suitable for individual, team, and corporate environments. For individuals or small groups, we can even debrief Insights profiles via computer-based sessions. Learn more at www.insightscw.com
David has been a Certified BodyTalk practitioner since February 2003, and welcomes new clients for in-person and distance sessions. Enquiries about MindScape seminars, Insights Discovery sessions, and BodyTalk Access courses for your large or small groups are also welcome.