Shelley Poovey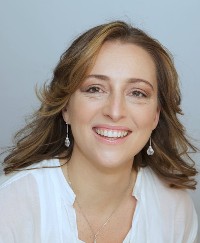 Biography
Shelley Poovey is an Advanced Certified BodyTalk Practitioner & PaRama Certified Practitioner who has coordinated BodyTalk continuing education programs and BodyTalk Founders Courses, with John Veltheim, in New York City since 2010.
Her training allows her to combine the latest advances in Western science - such as epigenetics, the human microbiome, neuroplasticity of the brain and the mind-body connection - with ancient wisdom traditions such as chinese medicine, ayurveda, and esoteric healing for powerful sessions that get to the root causes of heath, creating a deep sense of personal wellbeing with lasting results.
In addition, her coursework in Bodytalk Direct, Circadian Rhythms and Orthopedic Evaluation Techniques help identify and optimize areas related to physical performance and stamina - including musculoskeletal coordination, posture, energy levels, sleep, digestion, and mood.
She has completed all the foundation courses including BodyTalk Access, Fundamentals, Principles of Consciousness, Bio-dynamics, Macrocosmic BodyMind, and Matrix Dynamics.
She became advanced certified in 2014 under the supervision of senior instructor Dr. Janet Galipo, which requires a series of written exams and the fulfillment of advanced academic coursework in the field of biological science.
In 2017, She became PaRama Level One certified. PaRama means "higher wisdom" and is the advanced work of the BodyTalk founder, Dr. John Veltheim. PaRama allows for more complex priority-based formulas that can run for weeks at a time. This work is especially helpful for stubborn issues that cannot be addressed within the context of an individual session.
Her participation in the BodyTalk community has also been active and evidenced in a number of ways in recent years. At the 2013 International BodyTalk Association Conference in Malta, her work as a continuing education coordinator was presented. In May 2014, she was a guest presenter at the IBA Instructor's Conference, discussing how to use matrix dynamics to develop a healthy and cooperative practitioner community. At the 2017 IBA Member's Conference in Clearwater, Florida, she was invited to teach and share her unique approach to meditation, the Radiant Human Meditation.
Shelley holds a Bachelors of Science Degree in Psychology from The University of North Carolina at Chapel Hill where she worked as a research assistant in the field of Psychology for a number of researchers. She is a certified Reiki Master and Yoga Alliance E-200 hour Registered Teacher with specialized training in Meditation and Yoga Nidra. Shelley recently completed three years of study and is certified in Advanced Energy Medicine through the Cyndi Dale Advanced Apprenticeship program as well as through her Energy Medicine Certification Program at Normandale College. She is currently enrolled in the Masters of Science in Health and Human Performance Program at Pacific College of Health Sciences.