Shelley Poovey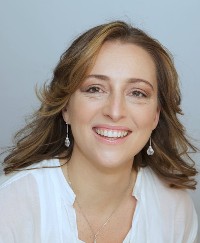 Biography
Shelley Poovey, AdvCBP, Parama BP, is known for her heart-centered and compassionate connection to BodyTalk and the role that it plays in facilitating the process of self-healing. She offers specialized sessions and programs to maximize the experience and results of BodyTalk, as well as functional movement training and meditation classes. She has been practicing BodyTalk since 2009, was Advanced Certified in 2014, and completed her Parama BodyTalk training in 2017.
Shelley is a local coordinator for BodyTalk continuing education programs in New York City. If you would like to be informed of upcoming classes and events, please join the
mailing list
to receive periodic updates.
Her work was presented at the IBA Member's conference in Malta, 2013. She was guest presenter at the IBA Instructor's Conference May 2014, discussing her experience using matrix dynamics to support the growth of a healthy local BodyTalk community.
Shelley is available for in-person sessions at her office in Manhattan, or for remote/distance sessions.
Client Testimonials
"I really don't have words for my gratitude and awe of the session Shelley so amazingly held space for yesterday. I am so very blessed she has the knowledge and background to go where it is needed. That session could have not been done by anyone else. I would not have healed in this way from anyone else, this is where I have been trying to go to heal." - Kamryn Casady, BodyAttune Client and The RHM: Journey Into Wholeness Participant.
"Shelley is an amazing practitioner and an amazing person. She's radically transformed some health issues in a few short distance sessions which I never would have been able to fix with diet or lifestyle measures alone. My histamine intolerance was so severe I would end up in bed all day if I ate fermented foods, and now it's almost entirely gone! This is something people usually live with for life and have to revolve their every action and food intake around." - Naomi, BodyAttune distance client
"Currently I am participating in one of Shelley's six-week group session series. The experience is extremely valuable. Shelley is highly qualified to go to new places with expertise and calm, attuned to your body's innate wisdom, the breadth of the BodyTalk System, and more. I highly recommend her, a recommendation I scrutinize carefully from 20 years of personal exploration with a range of practitioners." - Dennis B., BodyAttune client and The RHM: Journey Into Wholeness Participant