Donna Sloan Burick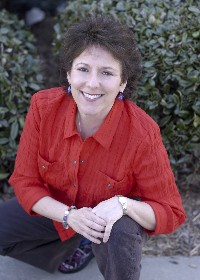 Biography
Donna Burick has practiced and studied energy therapy since 1995. Her intuitive life coaching practice utilizes a multitude of energetic healing therapies to shift the lives of hundreds of clients a year. Donna custom blends her intuitive skills with her advanced training in BodyTalk, Holistic Life Coaching, Matrix Energetics and Reiki to reconnect your Mind/Body/Spirit.
Her fusion of energetic and intuitive therapies rebalance your body and allows your systems to operate as nature intended. Once your inner communications systems have been re-established and synchronized, your body is capable of healing itself at a deep and lasting level.
Donna offers safe, simple, non-invasive, fast and effective healing sessions. Her modalities are structured to work with your innate wisdom, so you are able to quickly and safely get to core issues. Your sessions are purposeful and solution driven.
"Donna offered me a safe passage through a difficult situation. With kindness and compassion, she worked on all levels - physical, mental, emotional and spiritual - to help me understand what I was dealing with, release it, and then ultimately move forward with confidence and optimism. I trust her intuitive guidance." Anne Willson
Call for an appointment and experience this powerful modality for yourself.
You can also visit me on the web at http://www.WholeLifeCoachingEnergyTherapy.com
BodyTalk Credentials:
BodyTalk: Fundamentals
BodyTalk: Fundamental Integration
BodyTalk: Principles of Consciousness
BodyTalk: Bio–Dynamics
BodyTalk: Macrocosmic BodyMind
BodyTalk: Matrix Dynamics
PaRama Crystal & Completed PaRama College Unit 1
Finding Health
BodyTalk for Animals