Heather Lindholm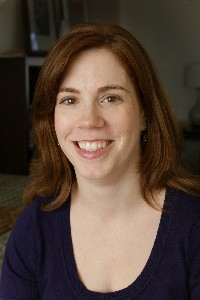 Heather Lindholm
PEng, CBP
Clinic
Healthy Roots Wellness Centre
330 Gardiner Park Court
Regina, SK
Canada
Biography
When I graduated high school, I went directly into the Engineering program at the University of Saskatchewan. I was strong in math and sciences, so this seemed like a logical path to take. I graduated in 2002 and began working as an Electrical Engineer for SaskPower. While my work was challenging and I loved being able to stay in Saskatchewan, I always had this lingering feeling that I was supposed to be doing something else. Like many people, I suffered from low energy, digestive problems, mood swings and never really felt rested no matter how long I slept. My doctor had no real answers for me, so I began investigating alternative health options. I've always been very open to this field as it just seems logical to me that the body can be healthy without drugs.

In 2004 I gave birth to my fabulous son and suddenly being healthy and having energy became extremely important. I tried many different treatments, with good results, and yet nothing seemed to address the whole body, including the effects your mind has. One day I read an article in WholeLife magazine about a system called BodyTalk. Just reading the article had my body tingling and I felt drawn to try it out.

My first session quite simply blew my mind. The practitioner addressed specific items that I never discussed with her but had been huge issues in my life, things involving my quickness to anger and difficulty letting go of guilt. These are two emotions that have big effects on your health. After a few sessions I knew I had to learn how BodyTalk works. I have experienced great changes in my life due to BodyTalk and I know it works. I love that there are always things to learn and to help continue my personal growth, which in turn benefits my clients.

In November 2010, I officially became a Certified BodyTalk Practitioner. My education is ongoing as I take additional courses to better help my clients. I provide sessions from Healthy Roots Wellness Center in east Regina.