Phelim O'Neill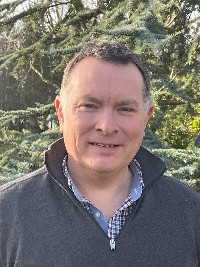 Mr. Phelim O'Neill
PaRama BP, Chartered Physiotherapist, CBP, Parama BP
Clinic
Crossmaglen Physiotherapy Clinic

,
Ireland
Phone: 00353 879817218
physiopon@gmail.com

Biography
Phelim is a State Registered Chartered Physiotherapist, Craniosacral Fascial therapist, Certified Bodytalk and PaRama Practitioner. He graduated from the University of Ulster in 1994 and now has over 20 years experience in the field of musculoskeletal physiotherapy and manual therapy. He has devoted many years of study to all aspects of human movement. Phelim utilises Cranial Sacral fascial therapy, myofascial release, Bodytalk and various osteopathic techniques in his private clinic.
Phelim attended his first Bodytalk course in 2009 and has since studied all aspects of BodyTalk. He became intrigued in the holistic/energetic nature of the human body and it ease of use with his physical clinical skills and sees many fantastic results in clinic.
Phelim is an Associate of The Family Hope Center, (an International Organization dedicated to working with parents of children with special needs and Neurological difficulties) and is well placed to help support those families that are on their programme.
He has co-ordinated many Bodytalk courses in Ireland including Bodytalk Founder John Veltheim on many occasions.
Phelim is an Instructor for Physical Energetics course within the Bodytalk Curriculum