Fonda Hall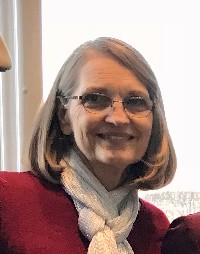 Biography
Welcome! For the past 20 years I have been working with various healthcare, wellness and stress release therapies to improve quality of life. I have found that what gives a person the sense of quality and comfort is as unique as the person. This journey of being the mother of 3 and grandmother of 5 (including twins!) has kept me busy and provided so many insights into the healing nature of conflict and into the beneficial role that stress can play in our lives.
Stress may arise from within or it may come at us from the outside world. While we may not be able to control every situation or force circumstances and people, each of us has the ability to continually expand our consciousness and improve our sense of awareness. This simple and abstract approach yields a highly tangible and practical result, which can be summarized as the ability to handle any situation with ever increasing grace and dignity. This makes all the difference in the world!
Having been a daily meditation practitioner for most of my life, I gravitated towards consciousness-based therapies. I now specialize in the BodyTalk System, the Sedona Method Release Technique and EFT. I have also found benefit from the proper use of specific essential oils, which can be blended according to your own body's needs. Essential oils are less of an 'oil' and more of the pure liquid essence of herbal remedies. Their effectiveness and range of use is exponentially increased when used correctly and in conjunction with BodyTalk.
My professional credentials include: Licensed Massage Therapist (LMT), PaRama level Certified BodyTalk Practitioner, BodyTalk Access Trainer (BAT), and member of the International BodyTalk Association (IBA) working in West Des Moines, Iowa. My BodyTalk System training has been extensive and includes all of the core classes, nearly all of the basic modules, the supplementary courses, and the advanced level courses – most of which I studied in depth and attended several times. Not only is this work interesting, it is cutting edge energy work and is constantly changing!
To make an appointment call 515-267-9184 or email fondahall2@gmail.com.
Testimonials from some of my clients include:

Since I have been receiving BodyTalk from Fonda, I no longer experience the stress of claustrophobia! I was surprised when I got into an elevator that was filled with people and I did not become fearful. I feel like a free woman for the first time in ages!


I was a victim of abuse. BodyTalk has helped me to walk outside in public…without fear. I am no longer afraid of every strange man I see. I can go shopping alone now. Thank You!



I had several pinched nerves in my right arm and neck. The doctors told me the only option was surgery. I'm free from pain and have been tested by doctors. The nerves are no longer impinged. BodyTalk helped me to let go of the blockages and become well, without surgery.


Without BodyTalk, I might still be suffering from grief and depression. Thank you, Fonda, for helping me to recover from my loss.



As a client of Fonda's for several years, I can attest to the inner calm and peace I've experienced as a result of her various treatments. As a monthly client sometimes the massage and body talk is therapeutic and sometimes I simply use it for relaxation. Either way - my ability to deal with the day to day stresses and anxiety of life has vastly improved due to my monthly sessions.