Lorrie Berg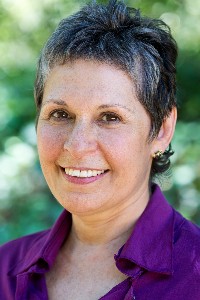 Biography
Lorrie is a healer, teacher and coach with over thirty-five years of experience. By tapping into a client's' 'innate wisdom', she helps address physical, emotional and spiritual issues with immediate and lasting results.

Along with BodyTalk, Lorrie combines her training in Rosen, Reiki, Esalen massage, Mindfulness practice, Fluid Motion, Anxiety reducing relaxation, and Qi-Gong to tailor the work to a client's unique needs. She calls this BodyWisdom Healing. Her sessions can release old emotional patterns and help clients relieve pain, move through grief, heal injuries, soften the effects of tinnitus, balance weight and metabolism, reduce anxiety, and awaken a sense of joy.

Clients move forward and make major shifts in health, work and relationship with more freedom and ease.

Lorrie first met BodyTalk founder, Dr.John Veltheim, in 1999. In 2000, she became a Certified Practitioner. She then studied advanced modules 3, 4, 6, 7, & 9 and PaRama I, Energy Epigenetics and Body Ecology, Weight and Metabolism.

Lorrie's approach is influenced by her training in non-dual philosophy with Jean Klein and Eckhart Tolle, improvisational movement (Continuum), and Mindfulness meditation. She is a speaker, writer and actor in improv and solo performance.

Lorrie practices in Marin County (Ross), San Francisco and does distance healing throughout the world. She is one of the founding members of the Northern California BodyTalk Association. Through BodyWisdom Healing, Lorrie enjoys helping clients feel more presence, spontaneity and ease in everyday living.

TESTIMONIALS
"My first experience doing BodyTalk with Lorrie 7 years ago resulted in a profound emotional grounding, a deeper connection with my body, AND a career breakthrough.
Just recently, I began seeing her again for anxiety and the BodyTalk sessions were a better fix than any other methods or pills I had taken to deal with it. We literally moved the energy out of my body and with each session, my symptoms faded away further and further. Lorrie is a true healer and a gentle soul. I can't recommend her more highly."
-Matthew Heulitt, Musician
I had been in a car accident a few months before and was experiencing ongoing anxiety and stress along with body pain, which seemed impervious to any treatment. Within the first 10 minutes of my treatment, Lorrie identified a huge energy blockage which had gone unremembered by me for forty years. Her amazing skill not only at uncovering this, but in dealing with this was profound. After helping me integrate that experience, she helped me process another part of the accident, which no one had even spoken of.

Though I had been treated by many different modalities at that point, it was my first session with Lorrie that brought me back into my body. After months of feeling stuck in 'accident body', I walked out of Lorrie's office a changed person, well on the way to wholeness again. Over the next few days after that treatment, my anxiety dissipated and vanished for good.
-Susan Shannon, Executive Director, Thuk Je Choling, Inc.

"Lorrie Berg is a rare find. She is a true healer of the body, mind and spirit. Lorrie uses her 35 years of experience, along with her technical knowledge, and intuition to treat clients. It is a profoundly healing experience like no other. Lorrie is compassionate and understanding, yet adds a bit of humor and light to each session. Over our sessions, she has helped me with a tough break-up as well as nausea, headaches and neck pain. I highly recommend her, and have sent many of my close friends to see her. Thank you Lorrie, for your amazing ability!"
-Poorvi Shah, DO, Diplomate, American Board of Osteopathic Family Physicians
"After working with Lorrie and doing a week of mindful breathing in 'The Tinnitus Breakthrough' program, I feel a sense of relief. I'm more relaxed, feel more present, and some of the anxiety released. The tinnitus bothers me more when I'm stressed. Since our sessions and doing home practice, the ringing is not quite as loud and feels a little more in the background.
Mindful breathing is helping me with stress and anxiety. The ringing has to do with taking care of myself and I'm doing that more: went to yoga, walked on the beach and am more conscious of how I eat. I've slept better. This has been really helpful."
Doug Heisinger, teacher (middle school)
"
"Before working with Lorrie, if I would rate how much the tinnitus sound bothered me, 10 being the worst, it would be a 7. It bothered me mostly in the morning and at night. After working with Lorrie, it now is a 3 out of 10. Lorrie helped me think, feel and sense differently about the tinnitus. I have a more neutral relationship with the sound and it no longer bothers me at night!
Lorrie's work is helping me re-focus and center, which is bringing a nice balance to my life. My sleep and appetite are better and I continue to walk regularly. During those walks, I now have a heightened appreciation of the sights and smells of nature. I would recommend Lorrie's program, The Tinnitus Breakthrough, to anyone who has tinnitus that negatively impacts their life."
Nora Webb, therapist
"Lorrie is a natural-born healer. Her combined deep intuition, sensitivity and her extensive knowledge make for very profound healing sessions, every time. She provides such a safe and understanding place for me to get in touch with my emotions, which has helped me release and transform old grief and other stuck feelings. I feel deeply seen, heard and understood in her presence."
-Sahina, Soul Coach & Personal Organizer
"My work with Lorrie has been transformative. The past help I'd sought to get over a difficult divorce didn't do much to move me forward. It often consisted of just talking and being prescribed pills. After several sessions with Lorrie, I'm now dating and feel safe being physical with women again. I feel more vital, confident and engaged with life."
-Colin Mosher, AIA

"After [heart] surgery, my healing session with Lorrie felt very calming and allowed me to release even more blocked energy on the left side of my body. As a nurse, I know how valid this energy work is, especially for people going into surgery and/or treatment. It helps to be prepared and I totally endorse Lorrie's work."

-Marian Clare, Nurse
"I wanted to acknowledge Lorrie's skill and gifts as a BodyTalk Practitioner and healer. Every time I leave her office, I feel a sense of emotional well-being and physical equanimity unmatched by other forms of healing. I would recommend Lorrie without hesitation. Thank you so much."
-Linda Curtis, Executive Coach/Consultant


"Lorrie is an extremely gifted healer. I was amazed at how quickly she focused in on the issues that were affecting me. When I first came to see Lorrie, I was having a lot of physical pain in both my Achilles tendon and my hip. I was also in the midst of emotional turmoil. With the combination of her intuitive and energetic work as well as addressing my physical issues, I felt better almost immediately. Through the work, Lorrie also helped me discover and remove blocks that I hadn't been able to recognize on my own. My life is on a totally new track now and I am living pain free."
-Darcy Drollinger, Playwright/Publicist


"My experience with Lorrie was very effective and beneficial. In our sessions, I discovered old issues and patterns that were part of the lifelong fabric of my being. The process of developing awareness of them and subsequent loosening of their power over my emotional reactions occurred immediately. The shift had immediate benefit and was permanent. I would recommend anyone with long standing body issues consult Lorrie. She is a special practitioner of body/emotional awareness modalities"
-Steve Liggett, Footwear Manufacturing Consultant
"Lorrie's work has profound and life-changing effects. It has made differences not only structurally, but in how I experience the world. My wife, Lynn, continues to be impressed with the positive shifts in my attitude and actions."
-Kevin Minney, Bowen Bodywork Practitioner