Caroline Linton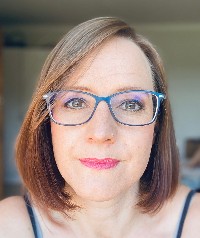 Mrs. Caroline Linton
Natural Health Practitioner, CST, Aromatherapist,, BrI, CBP, Parama BP
Clinic
203 Market Street
Jukskei Park
Fourways, Johannesburg, Gauteng 2188
South Africa
Phone: +27 82 570 1569
davie.caroline@gmail.com
www.carolinelinton.co.za
Biography
I have been in the field of Natural Healing and Healthcare for the last 24 years and love what I do.




I have a practice in Johannesburg, South Africa where I offer a variety of Natural Health Therapies. The predominant Therapies I use are The BreakThrough System, The BodyTalk System and Cranio Sacral Therapy.




I am a BreakThrough 1 Instructor and offer BreakThrough 1 classes in South Africa and on Zoom. I will travel as soon as it is possible to safely do so.




A little about me, I am a wife and mum to two young boys (3 and 8) who are energetic and keep my rather fit.




I am a full time Practitioner and Instructor and love nature, animals and Self-Inquiry.

I offer sessions at my clinic as well as online via Skype or Zoom.




I charge $75 per session and offer discounted packages.




South African rates R750 per sessions.

My Training background

I am qualified in the following modalities:

Therapeutic Aromatherapy (graduated 1997)

Therapeutic Reflexology (1999)

Cranio Sacral Therapy (2001 and resitting 2020)

Doula Birth Support Person (2002)

Certified BodyTalk Practitioner (2004)

Reiki Master (2005)

PaRama BodyTalk College (2004)

BreakThrough 1 and 2 (2004)

Orthopedic Evaluation (attended)

MindScape (2008)

FreeFall 1 (2010/2018)

Right Brain (2006)

PaRama BodyTalk and Practical for PaRama unit 1 and 2.

BreakThrough 1 Instructor




I have attended and monitored most of the BodyTalk courses and PaRama courses as well as the Life Science courses




I have attended some courses that have supported my Practice but do not actively practice the therapies, they include:

Indian Head Massage

Japanese Facial Massage

The Journey

I have found that the BodyTalk System, the BreakThrough System and Cranio Sacral Therapy are the most efficient systems in healing all kinds of physical disorder, allergies, emotional issues, injuries and more. I have worked with clients with a wide range of problems and issues and have had the most incredible results




TESTIMONIALS




"I have had issues with insomnia for years, taking forever to fall asleep waking up constantly during the night and not being able to go back to sleep. Going to bed caused anxiety knowing I would be awake soon. My recent anaphylactic shock made it worse. I was fearful of closing my eyes. If I could feel my sleep was going to be too deep I would get up and walk around. I feared sleep because I convinced myself I will not wake up. The anxiety increased tenfold. Physically and emotionally exhausted my kids gifted me with body talk sessions. After just one session I was able to fall asleep at night without fear. Accepting that I cannot control death. I still woke up once or twice during the night but was able to fall right back to sleep. For the first time in years my body felt rested. I have just completed my second session and I am sleeping right through the night in a dead sleep. This has made a huge difference, I now look forward to getting to bed??"




*******************




"I first experienced breakthrough a few short months ago. Since then I have experienced one breakthrough after another. I have a deeper understanding of myself and where my "over reactions" truly stem from. Breakthrough has expanded my awareness and helped me gain a profound understanding of my deep seated belief structures. Not only do these sessions leave me with a feeling of self compassion and understanding but also leave me feeling liberated from the shackles of judgement of self and others. This transformation has been swift and lasting.




Thank you Caroline for introducing me to this ground breaking healing therapy and for guiding me through my journey of self healing."




*************************

"Hi Caroline, Thank you for your time, your open mind and for your energy yesterday. You gave me truth and made me see things in a different light. I woke up this morning feeling good and could get off the bed. The pain has lessened quite a bit. I so look forward to the plan you have for me to turn my life around.

Many thanks to you ??"