Suzanne Ravenall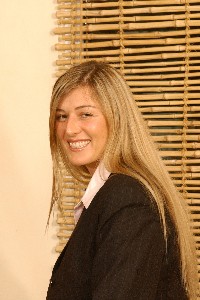 Biography
Dr Suzanne Ravenall B.Msc. M.Msc. Msc.D.
Suzanne is a an lecturer, researcher, corporate consultant, Integrative & Functional Medicine Practitioner & Transformation specialist.
She is a certified practitioner in BodyTalk, Resonance Repatterning, Akashic Mastery, Rapid Transformation Therapy & Behaviour Coaching.

She is a Reiki Master & is trained in Energetic Clearing, Mind power, Biogeometry, Metaphysical Counselling, animal communication, Radionics, Herbal Healing, BodyTalk Lymphatic Drainage / Fascia Balancing / Structural Integration, Shadow work and Astrology (both eastern and western).
Suzanne is a member of the ICF (international coaching federation) The Royal Society of Medicine (UK) Psychoneuroimmunology Research Society (USA), BodyTalk Association, BodyTalk & Resonance Repatterning Association
Suzanne has been recognized as
• One of the top 11 women entrepreneurs in the world by Leading women entrepreneurs of the world
• SA Top Companies: Top Women in 2016 & 2017
• Featured in the book Leading Managers in South Africa for 7 years and International Historical Who's Who
• South African Nedbank Business Women of the Year Finalist
• And Runner up with commendation Africa Investor Business Women of the Year
Client Feedback
"A very big thank you. I am truly grateful".
"It has been an amazing learning experience thank you for your support"
"I have become extremely successful and just would like to say a Big Thank You".
"Thank you, you have been an inspiration"

"I highly recommend Suzanne as a very gifted practitioner. I have worked with many over the years but Suzanne was the first one that was able to get literally to the heart of the matter and express my issues with compassion and non-judgment. I can see how others may have shied away from this particular core issue, but Suzanne's approach allowed me to open up. I went into this not knowing what to expect, but came away so much lighter and reassured"

"Suzanne was absolutely bang on. I could completely relate to it. Issues I was carrying, certain feelings which nobody ever told me and felt totally helpless and disappointed with others, she has helped me with the answers and reasons.

For more information contact
admin@universalecentreofhealing.com
admin@ravenallinstitute.com
sravenall@effectivenesscompany.com