Christine Graeter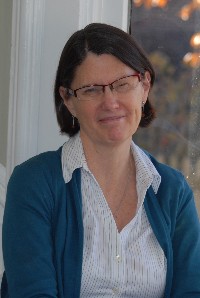 Biography
Christine Graeter RN MSN PhD entered the profession of hand-on healing more than 40 years ago as a nursing student. She transitioned into Advanced Practice Nursing in 1982 after graduating with an MSN specializing in Occupational Health Nursing, which provided a wide variety of professional opportunities including doctoral training in Epidemiology.
But it was Christi's personal healing journey that motivated her to step outside the limits of traditional healthcare. In 2010, at the urging of her psychologist, Christi utilized her academic skills to explore Complementary and Alternative (CAM) for PTSD recovery and discovered BodyTalk.
The efficiency and depth of recovery facilitated by the BodyTalk System was so amazing that Christi decided to change career directions and focus her professional development on a variety of Holistic Healing modalities.
BodyTalk training completed by Christi includes all of the Advanced Modules including Parama and Parama Practical, supplemented by BodyTalk Advanced Integration, Finding Health 1 & 2, Finding Health Consolidated, Eastern Medicine, BodyEcology, Energetics, The Soul's Journey: Exploring the Mind and the Three Brains, BodyTalk Direct, Circadian Rhythms, Founder's Session Intensives (4 times), Mindscape, and CareerHearted. Christi has also participated in many, topic focused on-line BodyTalk courses and several International BodyTalk Conferences.
Training in additional healing modalities includes: Holistic Nursing, Reiki (Master), Energy Psychology (Level 1), Neuroscience, Meditation (Guided and Mindfulness), Yoga (Kundalini), Spiritual Transformation, and the HealthRHYTHMS drumming protocol.
Christi is passionate about integrating Traditional Healthcare with Holistic Healing, particularly through the BodyTalk System. You are invited to explore the possibilities.