Kaito Sato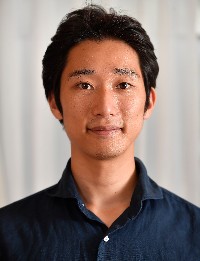 Biography
Kaito Sato is a CBP, KIEP, NESTA-PFT, Licensed Acupuncturist, Moxibustion and Massage Therapist in Japan. He started studying Athletic Training at Oregon State University in 2006-2010. After coming back to Japan, he met BodyTalk in 2010 and became a practitioner in March 2012. He also studied Eastern Medicine in Japan from 2012-2015.
Kaito operates his private session office SATTOVA, and as a Personal Trainer in Marunouchi Tokyo. He works with clients who seek optimal health and wellness and to increase quality of living. His areas of expertise includes decreasing pain, human and family relationship, stress management, work performance, etc.
Kaito has been impacted by BodyTalk through his own experience, such as pain. Not only that but it has helped him deal with ADD&ADHD, relationships with others and family, financial issue and performance in school. He has realized the potential of BodyTalk through his own experience, and it will be a very powerful tool to help people.