Laurie Schmiesing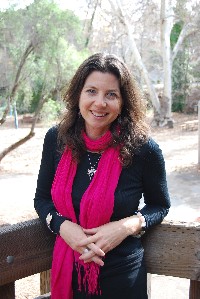 Biography
Laurie has a strong, comprehensive background in allopathic and alternative medicine as a registered nurse for over 25 years. She holds a Masters degree in nursing, certification as an Anthroposophic Nurse Specialist and Rhythmical Einreibung Specialist,
training
in Therapeutic Touch, as well as being a certified BodyTalk practitioner. Her training in Therapeutic Touch allows her to work energetically with clients to minimize pain and promote healing. Anthroposophic nursing gives her a view, as a health professional, of the human being as not just a physical body, but as soul and spirit as well, and how health is impacted by all these factors.
Laurie's BodyTalk training includes all of the Advanced Modules, PaRama 1 and 2, Eastern Medicine, Structural Integration, BodyEcology and Epigenetics She also works with two additional modalities BioGeometry and San Baio to balance and support healing. One of the amazing things about the BodyTalk System is that it allows Laurie to integrate all of these approaches to work together in the best way for her clients.
Laurie's enthusiasm for BodyTalk comes from her own positive experiences with the BodyTalk System. She has noticed not only more energy and better physical health, but also greater clarity and awareness. The consciousness aspect of the system supports healing on all levels of the body and mind, as well as a greater connection to Spirit.
She enjoys working with a wide variety of people, ages and health goals and is enthusiastic about supporting clients through the many changes of life at the physical, emotional and spiritual levels.
Laurie is available for remote treatments as well as office sessions in both San Mateo and San Jose, California.
What clients have to say:
"Feeling open to having a new BodyTalk practitioner and taking advantage of Laurie's intro special we feel blessed to have found her. We, means 2 adults and 3 children raging in age from 56, 47, 14, 11 to 6. Each of comes to Laurie with our individual issues, yet we know we are all connected and Laurie addresses this too in her sessions. Her care has helped our teenage daughter to find relief from her monthly migraines (they are gone). Our younger kids have found support for tummy aches, coughs that won't stop seemingly, tension and school stresses or night mares. Laurie has a very caring, gentle nonjudgmental and open style. She does not interfere with the guidance of the body's energies and we feel safe during her sessions, understood and supported. A genuine endorsement by our 6 year old son sums it all up: "She is awesome, she is really cool and everyone likes her."
Laurie Schmiesing is an insightful BodyTalk Practitioner who uses her intuitive listening skills to hear all that is communicated verbally and non-verbally. Laurie taps into the immediate need(s) of the body; physical, emotional and spiritual stimulating the innate wisdom of the body to bring forth that which needs to be healed, released and re-patterned. After a BodyTalk session, I feel an overall sense of wellness and clarity. I have experienced healing in my relationships, my physical body and my emotional body."
I have been in treatment for tick borne illness/lyme disease for over 7 years. I started working with Laurie a year ago to help my body heal from the side effects of antibiotics and deal with the daily pains of tick borne illness. Laurie has brought a whole new level of healing to my journey - both physical and spiritual. A hallmark of tick borne illness is strange pains that move around the body at random. Laurie has repeatedly been able to make those pains disappear after one session. Laurie's BodyTalk knowledge, her background as a nurse, her healing arts knowledge, her continual study and education of the healing arts and her dedication to be a healer have all come together to help me progress on this journey. My latest tests show MAJOR improvement. I would not be here today without Laurie's help. I have total confidence and highly recommend her!!!"