Elaine Nivison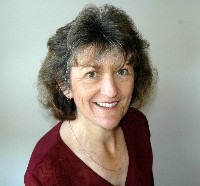 Elaine Nivison
Reg Nurse, Midwife, Child Health; Reiki,, CBP
Clinic
Woodford/Caboolture
Brisbane - General
Remote or Mobile by arrangement, QLD
Australia
Phone: 0439 703 018
bodytalknaturally@bigpond.com

Biography
Body Talk Biography

I first experienced BodyTalk in '2000', ever amazed at what the body 'deals with', during a session.
Utilizing your own body to improve your health is incredibly amazing! The BodyTalk System uses your own 'body' to determine how you can be best helped - overall: physically, mentally and emotionally! Being able to check with your body what 'it' needs, to me, is one of the most amazing features and there are so many more!
Initially I went to a BodyTalk Therapist because of an acute back problem in 1999. The doctor (whom I respected,) said: 'It was the type of condition that responded well to an operation!' I decided there would be other options explored before that happened!
Thanks to BodyTalk that is no longer a prospect!
I have worked as a registered nurse for over 20 years in both Adult and Child Health community setting, I see the many areas BodyTalk could do so much to help the families I work with, particularly the children.
I believe there is a growing awareness among the community, of the need for greater balance between Western Medical practice & safe complimentary therapies. BodyTalk is a truly holistic therapy that improves health and life quality, from babies to the elderly. BodyTalk is also very effective in improving health, coordination & performance (drug free) for athletes/performers of all ages or any discipline. BodyTalk does not need to 'wait' for symptoms to present or occur, it improves your current health and, potentially 'prevents' other problems from developing.
Due to my positive experiences gained through BodyTalk sessions, for my family & myself, I became a Certified Body Talk Practitioner (CBP) in 2004.
BodyTalk Modules completed:
BodyTak Fundamentals; Principles of Consciousness; Bio-dynamics; Macrocosmic BodyMind; BodyTalk for Animals; Matrix Dynamics; Advanced BodyTalk Integration; Orthopaedic Evaluation; Mindscape; Right Brain; Finding Health 1; BodyTalk Access
In 2009, I also successfully completed training to become a BodyTalk Access Trainer (BAT).
The 'BodyTalk Access' program is a day's seminar where people from the community learn 5 techniques from the BodyTalk system. These techniques once learnt and used regularly will become your '10 minute Wellness program'. These techniques help improve day-to-day health issues, such as dealing with effects of stress, pain, injuries, even viruses- eg colds/flu - for you and your family!
This seminar empowers you to actively assist in your own basic health care needs.
Check the website for more information.
My goal is to provide families with an opportunity to experience this simple AND incredibly effective health system! Now there is also a tool you can learn which will enhance health and wellbeing, even more quickly.
I look forward to being able to help you and your family, through 'personal one-to-one' or 'remote' sessions. Also through teaching you the one day 'Access Program'.
To experience positive change & commitment to maintenance overall health and wellbeing and that of your family, take the opportunity to experience this incredible, holistic complimentary therapy.
Please if interested in having an 'Access Program' or information session in your area with family/friends, work colleagues, or interest groups.
Call now for an appointment or upcoming 'Access Seminar' information on:
M: 0439 703 018

Brisbane area – also Caboolture/ Woodford/ Kilcoy
Remote or Mobile Sessiona may be arranged
Client feedback
"I think I was beginning to be classed as a 'hypochondriac' (by my mother, if not my BT therapist) because after most touch footy games I was 'needing' BodyTalk!
During one session, it was determined the flavouring in '1 minute noodles' was creating a 'weakening' effect on my muscles. I ate noodles each Friday night (a 'light filler'), prior to touch football matches.
I have had no further issues. It is so amazing"
SN