Anna Kaloudis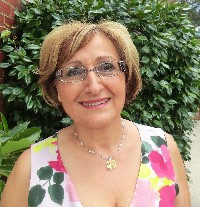 Anna Kaloudis
CBP, Therapheutic Touch, Auricular Therapy, CA, CBP
Clinic
Brighton, Hampton, Oakleigh,
Aspendale
Melbourne, VIC 3195
Australia
Phone: 9580 0761
bodytalkmelbourne@hotmail.com

Biography
Anna Kaloudis


Hello and welcome
I have spent the last 19 years studying, attending various courses and workshops in alternative healing and energy medicine.
My personal experience with fibromyalgia, chronic fatigue and depression sent me into further quests for healing, as nothing could help me completely. Orthodox medicine cannot even explain what triggers fibromyalgia let alone how to treat it.
But I knew that there must be something out there that could help me.
BodyTalk was the one system that helped me, with significant results.
By removing eliminating negative patterns and belief systems and balancing the body and mind and bringing me back to health, strong and full of energy and enthusiasm about this fantastic modality and the desire to help others.
BodyTalk, a powerful tool, has enhanced my natural ability to feel the imbalances and gently work through them to bring about balance and health to the ones that seek help.
Inspired by the positive changes that come about in my practice, I continue to advance and expend my knowledge and education of the BodyTalk System. I have completed modules 1,2,3,4,6,7 and Right Brain Training with the founder Dr John Veltheim.
I know well what life is before BodyTalk and after BodyTalk.
Let me help you with your challenges and to experience your own positive health changes and personal growth, please call Anna on
(03) 9580 0761 or 0421 452 892 or email: bodytalkmelbourne@hotmail.com