Theodora van den Heuvel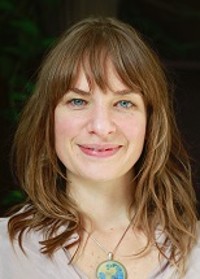 Biography
Greetings! My name is Theodora van den Heuvel and I am a Certified BodyTalk Practitioner and excited to announce, a BodyTalk Access Instructor Trainee! I first came across BodyTalk in the fall of 2012 when I was at a point in my life where I knew I wanted something more; to do something different; to be able to help others. I really wanted to find some sort of modality where I could be certified in muscle checking. I was first introduced to energy work from my mom who practiced an energy modality that used a form of muscle testing, used homeopathics, did reflexology and was a registered nurse which meant our healthcare was very integrative growing up, so for me energy work is not "alternative" as some may consider it.
With never having a session and just learning the BodyTalk Access techniques, I knew this was what I had been searching for! I instantly registered for the BodyTalk Fundamentals class, and 3 months later I had become a Certified BodyTalk Practitioner. Life has changed drastically for me since; I have changed! I hold my self higher; my thoughts, perceptions and responses have changed, and when I wanted to help others, I don't think I realized how much I as going to help myself.
One of the biggest restraints I was experiencing in my life was the active memories associated to being sexually assaulted as a child, the memories stored still had an emotional charge and impacted me on all levels in every aspect of my life. As I received sessions and went to classes, the emotions had less of a hold on me. I went from being worried all the time, having an unhealthy relationship with myself and others, having low self esteem, had a need to be perfect, feeling really uncomfortable in my body, to believing I was better off serving others than serving myself. All of which made me rigid and stuck in my body, my mind and in my life. And now I am becoming the person I knew I was but couldn't reach before. I am doing things I never thought I would, and I contribute to myself ways that honour me so I can contribute to life. I feel new yet more like myself everyday. And it's not that I don't experience insecurities, struggles or obstacles now but how I perceive it and respond to it is so different; it's more conscious, energetic and creative.
BodyTalk is a very unique and comprehensive modality that stimulates the bodies innate ability to heal itself by allowing it to express itself. To go beyond the symptoms and instead encompass it all; the physical, mental, emotional and spiritual factors; the environment, beliefs, behaviours, trauma and more. You. And the context of your life. It all contributes to your current state of health so why not use that information to contribute to your healing?! One thing I love about BodyTalk is that it is a priority based modality. Our bodies are genius and they have a specific way of doing things, a specific healing sequence that when you respectfully work with innate, you will be shown what needs to be addressed in what specific order. You are your best medicine; everything you need to know is already inside you. Of all the modalities I have tried, I haven't experienced one as holistic, as non invasive, one tailored specifically to each person individually and has time and time again reminded me that we are continuously healing. When I first got into BodyTalk and the sexual assault would come up in a session I was amazed because I thought I had dealt with it. I soon realized just how much the body hung on to; every single moment of every single experience and when you break it down you realize the vastness of the influence it has on your life. 4 years into my BodyTalk career and when the assault still comes up, instead of getting frustrated that I'm still not moved on from it, I am excited that yet another layer is being brought to the surface, processed and let go of. And I have no idea how letting this go is going to change me! That's another thing I love about this modality; there is no limit as to what is possible. When a client asks what they can expect after a session I don't want to limit the potential of what can happen by telling them what to expect. Shifts often happen unconsciously and can be subtle; as we go on with our lives we don't really notice them until one day we might just realize we are doing something differently, or thinking differently and it's automatic, happening without effort. To me, that is where the magic is; when you know you are truly unattached and in allowance of the healing to take place.
As a BodyTalk practitioner my job is to observe; to be a witness. You, as the client are in charge of healing. That healing potential and the innate wisdom is born within us all.
"A healer does not heal you. A healer is someone who holds space for you while you awaken your inner healer, so that you may heal yourself"
~Maryam Hasnaa
I am a Certified BodyTalk Practitioner as well as a BodyTalk Access Instructor trainee and I have completed BodyTalk Access, BodyTalk Fundamentals, Fundamentals Integration, all of the advanced BodyTalk Modules including Principles of Consciousness, Bio-Dynamics, Lymphatic Drainage & Applied Anatomy and Physiology, Macrocosmic BodyMind and Matrix Dynamics. I have also completed the Life Sciences courses that include MindScape, Advanced MindScape, Free Fall 1, and BreakThrough. Additional training includes Eastern Medicine, Practitioner Reflex, Body Psychology, The Soul's Journey - Exploring the Mind & 3 Brains and The Metaphysics of Treating. I have attended the BodyTalk Conference in person and livestream, I have observed a Session Intensive with John Veltheim, and have been a part of many group BodyTalk sessions John Veltheim has offered through the IBA. I receive BodyTalk sessions on a regular basis as a way to contribute to and support my health and wellbeing.
Experience
Internal Transformations
with BodyTalk