Nicole Senft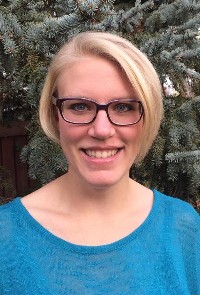 Biography
Nicole has a background in the medical field and has been a practicing Medical Laboratory Technologist since 2009 and continues to do this part time. She completed her initial diploma at NAIT and later completed a B.Sc. in Medical Laboratory Science from the University of Alberta. "I have always been a nerd at heart and love studying. After completing my B.Sc. degree I was searching for my next learning challenge. BodyTalk, was and still is, that journey", states Nicole. "I love how everyday I learn something new about the human body and how it operates. I love working with clients and seeing them come in with an issue and get up and leave without that issue. Especially when it is something suborn that the client has tried many different approaches and different modalities but did not find the results they were after. It is amazing to facilitate and witness that change. BodyTalk is a unlike any other modality I have experienced, it just encompasses so much, so many techniques and so much potential to address such a myriad of issues."
Nicole took her first BodyTalk course in 2013. She had been a BodyTalk client for a few years and was eager to learn about the modality and how it worked. She was especially interested in what exactly the practitioner was doing to create the positive results she was experiencing personally, as well as witnessing in family members who had gone for sessions. She was blown away by the results she was able to achieve after her initial training at her first BodyTalk course. She took as many of the advanced courses as quickly as she could. She has now completed all of the core advanced BodyTalk courses as well as several specialty advanced BodyTalk courses. All courses taken to date are listed at the bottom of this page.
Nicole has always preferred the natural approach to healing whenever possible. "There is certainly a time and a place for pharmaceuticals and I can't imagine our world without them", she exclaims, "but there is so much the body is capable of balancing and healing without them. We have started to see a shift in our overall healthcare approach to embrace the holistic and I look forward to a healthcare future where complementary medicine is integrated and accepted along side mainstream western medicine. I feel strongly that BodyTalk is one of the several modalities that will facilitate this transition in our current healthcare paradigm. There was recently a study published in a peer reviewed journal on the effectiveness of BodyTalk at reducing pain and I think that as more studies come out, the world is not going to be able to ignore the potential energy medicine holds."
When Nicole looks at her own life she cannot imagine living without BodyTalk. It has helped her in so many areas of her life. One very memorable session was a few days before her wedding. All of her stress about the big day was addressed and completely resolved. "I felt no nervous 'butterflies' whatsoever walking up the isle". There is no other healthcare system out there that she is aware of that is able to address stress, nervousness and public speaking so effectively.
BodyTalk has also helped Nicole tremendously in her role as a new mom. She went through many stressful circumstances during her pregnancy. Several family members went through major health crises and there was stressful things going on in her job as well. "BodyTalk is really what helped to keep me grounded through it all". She also received sessions from a friend during labor and delivery, and had a quick and intervention free natural delivery. She also credits breastfeeding success to BodyTalk. "In one of my session near the end of my pregnancy my breasts came up as a priority for treatment and I have had no issues with supply, thrush, mastitis, engorgement or any of the other issues first time moms often experience".
Book your session today and discover what BodyTalk can do for you!
Courses Taken:
BodyTalk Access
BodyTalk: Fundamentals (Mod 1&2)
Advanced BodyTalk Protocol and Procedure
BodyTalk: Principles of Consciousness (Mod 3)
BodyTalk: Bio-Dynamics (Mod 4&7)
BodyTalk: Macrocosmic BodyMind (Mod 6)
BodyTalk for Animals (Mod 8A)
BodyTalk: Matrix Dynamics (Mod 9)
BodyTalk: Advanced Integration
BodyTalk for Plants
MindScape
Advanced MindScape: Expanding the Possibilities
BreakThrough 1
BodyTalk Session Intensive
Founders Session Intensive
Structural Integration Concepts: Theory
CareerHearted for BodyTalk
Eastern Medicine
BodyEcology
PaRama BodyTalk (In progress, not yet complete)
Evolve Epigenetics (In progress, not yet complete)