Anne Archer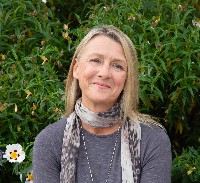 Biography
BodyTalk Access
Fundamentals 1 and 2
Fundamentals Integration
Advanced Protocol and Procedure
Mod 5 Lymphatic Drainage and Applied A & P
Mod 3 Principles of Consciousness
Evolve Epigenetics
BodyEcology
Mod 6 Macrocosmic Bodymind
Body psychology : Introduction
Beyond Technique: Professionalism - Art of Practice ( Tracey Clark)
Laura Stuve's Case Studies ( Brain )
Hormones and Neurotransmitters for Stress and Relaxation
Hormones and Neurotransmitters for Weight and Metabolism
Source Points Therapy Module 1
Source Points Therapy Module 2
SourcePoints Therapy Module 3
Child Brain Development ( Family Hope Centre Program)
Bach flower Remedies levels 1 and 2
Jewellery Manufacture and Design
BodyTalk Access Coordinator
I discovered BodyTalk whilst searching for ways to help my eldest child who has complex physical and developmental disabilities. I was convinced that her condition could improve, rather than her symptoms just managed.
At my daughter's first BodyTalk session the practitioner proceed to establish links that focused on her physical body, environmental factors impacting her health, including allergies and toxins, and unsynthesized memories and emotions. Following her session she was more focused, cooperative, relaxed and her sleep pattern improved.. After witnessing these positive changes in Helena, I also pursued BodyTalk for personal therapy in order to continue supporting her to the best of my ability. BodyTalk allowed me to overcome the emotional and physical demands of supporting my daughter, I now feel in control and have more energy, my neck and shoulder pain has now gone, I have a new found confidence which I love and I feel invigorated. The realisation that things could be different for Helena and I was enlightening.
Being able to help my clients overcome their challenges through BodyTalk, as my family and I have, is something I am truly passionate about.
As my 10 year old son said "life would have been very different if Helena wasn't disabled, we wouldn't eat nearly as healthily and you wouldn't have learned BodyTalk, so really, she's been great for our family"
If you would like to find out more and book an appointment
please contact me on 07807866096 or email anne.bodytalk@gmail.com
Testimonials
" I am so grateful for Anne and the BodyTalk System. for me it goes where other therapies cannot reach. Anne is an excellent therapist, so precise and accurate, she always hits the right spot and I can only describe It as magic as my symptoms disappear. Throughout the Covid 19 pandemic my daughter experienced a few health scares which frightened us both, the relief from the BodyTalk sessions was immense and helped us through it and over the other side, also the convenience of being able to have the sessions remotely, we didn't even have to leave the house. I can't recommend and thank Anne enough and this amazing healthcare system "
Julie Flower
" Anne is the ultimate professional, she has trained for years and fully understands the body and it's systems. The best recommendation I can give Anne is as I left her treatment, for the first time in years I was pain free! Thank you Anne "
Kaz Hemmings
" Before my first BodyTalk session I had no expectations or preconceived ideas of what was involved, but was curious as to what this holistic treatment was all about. I lay on the couch and relaxed, the treatment was non-invasive. After the session had finished Anne discussed with me the areas observed that needed rebalancing. I was shocked at how accurate her findings were and what my body had revealed. When I woke the following morning I felt like something had been unblocked in my brain, I felt the most positive I have been in years. as if a weight had been lifted from me. I can cope with life's stresses and I feel positive and optimistic. I have more energy and have started drinking water again which I previously could not face.
My family have observed the changes in me and Anne is now working with my daughter who has severe learning disabilities. I would recommend anyone to try BodyTalk and would like to add that Anne is a professional, dedicated and passionate practitioner. I am so pleased and fortunate to have found her"
Clare, Wirral
" Anne is extremely professional and Increadably knowledgeable, not to mention lovely . I can't recommend her enough "
Hazel Rowell
BodyTalk can address a wide range of physical and emotional issues including;
Physical pain, epigenetic impacts, anxiety, depression, attention disorders, emotional or physical traumas, migraines, immune system, digestive and hormonal imbalances, allergies and intolerances, fears and phobias, the list goes on...