Merran Lusher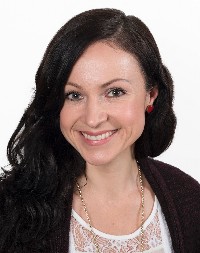 Ms. Merran Lusher
BHlthSc, Naturopath, Nutritionist, Herbalist, Homeopath, CBP
Clinic
triyoga
57 Jamestown Road, Camden
London, NW1 7DB
UK
Biography
With a special interest in Women's Health, Reproduction and Fertility, Merran Lusher, N.D. is a Certified BodyTalk Practitioner and qualified Naturopath, Medical Nutritionist, Medical Herbalist, Homeopath, and published writer.
British heritage, New Zealand born and Australian trained, Merran runs a busy London based clinic offering private health consultations across three practices in Camden, Chelsea and Hampstead.
Merran first discovered BodyTalk in 2002 in New Zealand. With chronic health complaints, she was both fascinated and in awe of observing her body's innate ability to heal itself. The seed was planted. Although she didn't begin her study until years later, the energy of BodyTalk lived on. Today, not a BodyTalk session passes without feeling that same sense of inspiration, of seeing her client's physical, mental, emotional and energetic health shift so profoundly.
With over eight years of tertiary training and ten years industry experience, Merran uses an integrated approach in her practice. Offering the choice of either a BodyTalk session alone, or a combined approach of BodyTalk and naturopathy. She prescribes as required, herbal medicines, nutrients, homeopathics and/or dietary and lifestyle advice, to help facilitate and accelerate a client's key therapeutic outcomes.
Qualifications:
BodyTalk Fundamentals (mod 1)

London, UK

BodyTalk Fundamentals (mod 2)

London, UK

Principles of Consciousness (mod 3), Newbury, UK

Mindscape,

London, UK

Advanced BodyTalk Protocol and Procedure, online

Body Ecology, Abcoude, Netherlands

Group BodyTalk Session - Pregnancy: Before

Group BodyTalk Session - Pregnancy: During and After

Lymphatic Drainage and applied A&P (mod 5), Derby, UK

Macrocosmic BodyMind (mod 6), Newbury, UK

Evolve Epigenetics Master Group,

live stream online

Matrix Dynamics (mod 9), Newbury, UK

Hormones and Neurotransmitters live stream online, February 2018

Group BodyTalk Sessions: fasting, care of the intestinal tract, and hydrogen peroxide, March 2018
Bachelor Health Science (Comp Med), Charles Sturt University, Sydney, Australia
Advanced Diploma in Naturopathy

Advanced Diploma in Nutritional Medicine

Advanced Diploma in Western Herbal Medicine

Advanced Diploma in Homoeopathy
Australasian College of Natural Therapies (ACNT) Sydney, Australia
Reiki level one and two (Usui), Celestial Earth/Red Reiki Light, London, UK
Memberships:
Association of Naturopathic Practitioners (ANP)

General Naturopathic Council (GNC)

International BodyTalk Association (IBA)
Clinic:
Merran offers BodyTalk sessions across her three London based practices in Camden, Chelsea and Hampstead. For appointments please contact
triyoga
reception on:
triyoga Camden: 020 7483 3344 | triyoga Chelsea: 020 3362 3366
Merran also offers remote appointments from her home office in Hampstead. Contact Merran at merran@merranlusher.co.uk to arrange an appointment.