Merran Lusher, ND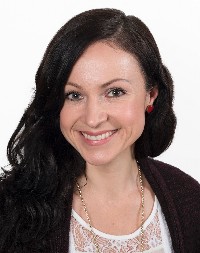 Biography
About Merran:
New Zealand born and Australian trained, Merran Lusher, ND offers science-based, intuitive, holistic health consultations and BodyTalk sessions to clients in over twenty countries.
A registered Naturopath and certified BodyTalk Practitioner, she is also a qualified Medical Nutritionist, Medical Herbalist, Energy Healer, Intuitive, Homeopath, and published writer.
Merran offers consultations, treatments and advice across a wide range of health issues. With a high success rate, she can expertly identify, prevent, fix and correct an extensive range of acute and chronic imbalances across the many aspects of her client's physical, emotional, mental and energetic health.
With extensive training in the conventional health sciences and a diverse range of holistic and traditional therapies, Merran has over fourteen years of experience and the equivalent of eight years of full time tertiary training.
Qualifications:
BodyTalk Advanced Integration, (online)

BodyTalk: Fundamentals (mod 1) London, UK

BodyTalk: Fundamentals (mod 2) London, UK

BodyTalk: Principles of Consciousness (mod 3), Newbury, UK
BodyTalk: Biodynamics (mod 4(7)), online
BodyTalk: Lymphatic Drainage and applied A&P (mod 5), Derby, UK
BodyTalk: Macrocosmic BodyMind (mod 6), Newbury, UK
Matrix Dynamics (mod 9), Newbury, UK
Mindscape, London, UK
Advanced BodyTalk Protocol and Procedure, online
Body Ecology, Abcoude, Netherlands
Evolve Epigenetic Master Group, live stream online
Epigenetics 1&2, online
San Baio, online
Body Intuitive 1, Miami
Parama BodyTalk One, online year long course.
Group BodyTalk Session - Pregnancy: Before
Group BodyTalk Session - Pregnancy: During and After
Hormones and Neurotransmitters live stream online
Group BodyTalk Sessions: fasting, care of the intestinal tract, and hydrogen peroxide
Weight and Metabolism Communicators, online


Bachelor Health Science (Comp Med), Charles Sturt University, Sydney, Australia


Australian College of Natural Therapies (ACNT) Sydney, Australia:
Advanced Diploma in Naturopathy
Advanced Diploma in Nutritional Medicine
Advanced Diploma in Western Herbal Medicine
Advanced Diploma in Homoeopathy


Above qualifications also include the study of: Symptomatology and Diagnosis, Laboratory tests & Medical reports, Pharmacology & Toxicology, Massage, Counselling, TCM Philosophy and Diagnosis, Bach Flower Remedies, Australian Bush Flower Remedies, Tissue Salts and Celloids and Iridology.


Reiki level one and two (Usui), Celestial Earth/Red Reiki Light, London, UK
Memberships:
Clinics:
Remote clinic: Merran offers distance appointments to an international client base from her home office in Primrose Hill, London. You can
book an appointment
here.
Or for further information:
London clinic: She also offers face to face appointments from her London practice in North London.