Toshikazu Goto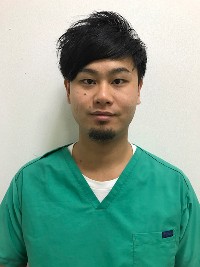 Biography
I run and manage a clinic in Sapporo city, Hokkaido, Japan.
I graduated from Kogakuin Hokkaido vocational school, department of Judo Bonesetter. In addition, I also studied Anatomy and Physiology along with Orthopedic surgery, Kinesiology, and reduction of fracture dislocation. In 2008, I received a national license as a JudoTherapist(bonesetter) in Japan.
After starting may practice at age 21, I explored how one's natural healing power can affect the healing process while learning Chiropractic, Osteopathy, Diet Therapy and other treatments. As I was researching the many aspects of natural healing power, I discovered BodyTalk.
In 2015, I became a Certified BodyTalk Practitioner(CBP), I have taken Fundamentals, Principal of Consciousness, Macrocosmic BodyMind, Bio-Dynamics, Matrix Dynamics, Manual Lymph Drainage, MindScape, Advanced MindScape, and Energetics.
Since I began studying the philosophy of Chiropractic, I realized how significant natural healing power can be . To further understand the origin of natural healing power, I researched religion and cosmology. I also studied quantum physics, which first introduced me to BodyTalk. I was fascinated by the synthetic yet systematic perspective of BodyTalk.
I am certain that BodyTalk will greatly aid medical care and medical science. I believe that human health is mostly determined by the universe, earth, and nature. Therefore, it is important to manage the body, mind, and the environment. BodyTalk encompasses all these ideas and greatly expands on them.
It is my hope that medical science will further develop so every person can pursue their dreams and enjoy their life. As a healer, I believe that the BodyTalk system is the best method to promote healing.
I will enthusiastically spread the idea of BodyTalk so that everyone can live a healthy and long life.