Jeanne Aken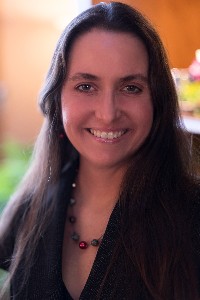 Biography
Jeanné Aken is a National Board Certified Teacher who always strives to help others be their best, by modeling how she can be her best. In response to a colllege class description asking, "Do you want to relax?", Jeanné said yes and ever since has continued learning about the fascinating interplay between the body, mind and energy and how that affects health. BodyTalk entered her life in 2014 and noticeable, positive impacts have skyrocketed.
She has been teaching brain-body integrative strategies in the schools she serves for the past 15 years because she wants to give students of all ages tools to be calm and in the flow making learning and living easier and less stressful.
With over 1,000 hours of accredited education in movement and energy modalities and additionally thousands of hours teaching strategies to students and parents, Jeanné has earned a reputation of being thorough and complete when assessing the needs of children and adults.
Jeanné offers a range of services from one-on-one sessions, group sessions, distance sessions, small group classes, or workshops individually tailored to your business or school.
BodyTalk Coursework
Fundamentals 1 & 2
Fundamentals Integration
Principles of Conciuosness
Energetics
Eastern Medicine
Soul's Journey
Advanced BodyTalk Procedures
Epigenetics
Body Ecology
Microcosmic
Matrix Development
Over 15 mini workshops from the founder