San San Lee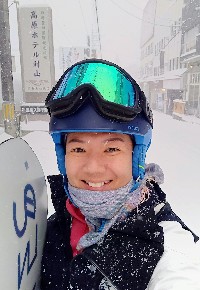 Biography
» Chinese
I had a successful corporate career for nearly 2 decades, focusing on leading teams and change and holding uncomfortable yet necessary conversations with the right tension. I chanced upon BodyTalk in 2014 and saw similarities on how the right conversation, communication and listening for the client can lead to significant health and well-being improvements.
Through my practise, I see pain and discomfort as invitations by our own systems to discover something about ourselves. I am driven to support others to be able to explore this ability and discover the changes and benefits this approach offers so that we can live life more easily in this complex world. It is fully possible to move through life in a lighter and easier way without changing our circumstances or having more resources. Since 2015, I has been running clinic as a certified BodyTalk practitioner for individuals and families as well as giving public talks to communities and companies. Sessions are conducted both in person and through video calls. Since 2020, I also teach BodyTalk Access.
I have completed all the advanced modules and on top of that also Fascial Energetics Level 1, Body Ecology, Soul's Journey, Breakthrough Level 1, Energetics and Orthopedic Evaluation.