Carol Stanton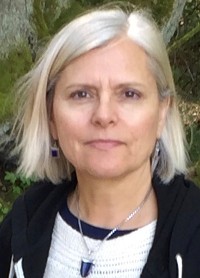 Carol Stanton
BS, MEd,, CBP, Parama BP, AdvCBP
Clinic
Wisdom's Way

Chapel HIll, NC
USA
Phone: 919-357-8003
carol.bodytalk@gmail.com

Biography
What I like most about BODYTALK -
I love the simplicity and safety of BodyTalk! There are no supplements, herbs, medications, creams, "remedies", cleanses or diets to follow. And yet the body's ability to heal is activated and healing happens! BodyTalk sessions are relaxing and personalized. Each session is determined by the body's own innate wisdom- no guessing. BodyTalk is what your body needs right now, not what someone "thinks" you need. I also love BodyTalk because of the results. It works well to improve health on all levels.
About Me
I've been studying various alternative modalities for many years. I believe that using natural methods for healing should be the first option. I began training in BodyTalk in 2004 after having some of my own health challenges. My first session of BodyTalk convinced me that this was the help I was looking for. The session cleared underlying blocks and improved circulation which gave me immediate relief. This system woke me up to the fact that the body wants to heal, it just needs to be reminded how to do it. There are reactions and interactions inside of us that we aren't even aware of which can be strengthened and supported for healing. BodyTalk is designed to pinpoint what is needed, allowing the body to heal gently.
My practice is located in Chapel Hill, North Carolina. I see clients mostly over Skype, FaceTime, or on the phone and occasionally in person.
I offer sliding scale rates for those who need it.
I am an advanced practitioner and have had a practice in Chapel Hill for 18 years.
Please call me at 919-357-8003 or email me at carol.bodytalk@gmail.com to arrange a session or get more information.